The Fourth Annual Construction Rollforming Show, to be held September 27-28 at the Duke Energy Convention Center in Cincinnati. Produced by Rollforming Magazine, it is the only show dedicated to the construction roll-forming industry.

3GM Steel, Inc.
Booth 415
1650 W HWY 80
Somerset, KY 42503
www.3gmsteel.com
Phone: 606-676-2146
Fax: 606-676-0012
3GM Steel is a family-owned, American steel trading and coil distribution company. Since 1989, we've focused on providing the highest quality product available, at competitive prices, delivered with professional service. 3GM Steel warehouses and distributes bare, acrylic coated, and pre-painted Galvalume® to roll formers nationwide. We also leverage our relationships with tier-one mills across the globe to offer our partners custom-tailored steel solutions. The 3GM Steel team is comprised of seasoned steel industry veterans and professional support staff, and partners with customers to help drive their growth plans.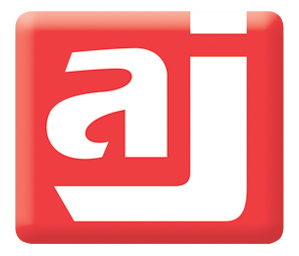 AJ Manufacturing, Inc.
Booth 527
1217 Oak St.
Bloomer, WI 54724
ajdoor.com
Phone: 800-328-9448
Fax: 715-568-3099
A.J. Manufacturing, Inc. builds high quality steel walk doors and vinyl windows with EZ-v™ trim and flashing. Door options include pre-painted white, clay, bronze or brown panel and frame or fully stainless steel doors. A.J. doors are pre-hung in steel, aluminum or stainless steel frames with 4" x 4.5" fixed pin or ball bearing hinges for 4-way universal swing even with a foamed in place door lite or a deadbolt bore. The 1-3/4" doors are polyurethane foam injected for an R12 insulating value. Harmony™ and Main Street™ vinyl window options include horizontal sliding, fixed lite, casement, single hung, and double hung with standard double strength Low E glass.

AmeriLux International
Booth 320
1300 Enterprise Drive
De Pere, WI 54115
www.ameriluxinternational.com
Phone: 920-336-9300
Fax: 920-336-9301
Headquartered in De Pere, Wisconsin, AmeriLux International is a value-adding distributor of multiwall and corrugated polycarbonate sheets, PVC liner panels, HDPE panels, acrylic sheet, and many other high-quality plastic sheet products. AmeriLux sources and distributes materials from and to companies around the world. It is by building and maintaining strategic, win-win partnerships with vendors, customers, and employees that AmeriLux can profitably — and sustainably ­— grow its business.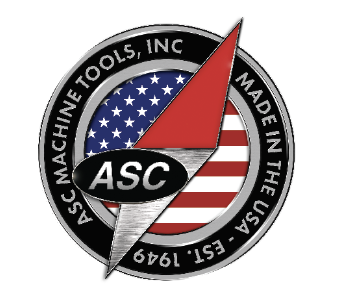 ASC Machine Tools, Inc.
Booth 411
900 North Fancher Road
Spokane, WA 99212
www.ascmt.com
Phone: 509-534-6600
Fax: 509-536-7658
Established in 1949, ASC specializes in roll-forming machinery, tooling, and associated equipment utilized for metal processing. We offer a variety of panel lines, single and multi-trim roll formers, cz purlin lines, garage door and roll-up door lines, track lines, channel lines, bottom bar roll former and custom designed roll-forming lines — Made in Spokane, Washington USA!

Beck Automation offers complete controls systems and production management software packages for the metal forming industry. Since 2001, Beck Automation has proven to be an industry leader in this market, and we pride ourselves on the customer service and support in which we back our products. Whether you're looking for a way to track key indices to streamline your business, or just tired of programming jobs at the machine, we have the software solution for you.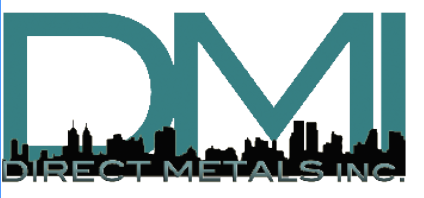 Direct Metals Inc.
Booth 101
1719 Baseline Court
Fort Myers, FL 33905
www.directmetalsinc.com
Phone: 855-800-8878
Fax: 239-599-8545
Direct Metals Inc. design and supplies fasteners, panel clips and many accessories for metal, low slope and shingle roofing. Primary products include long-life Dade County code-compliant SCAMP 304 SS Cap metal-to-wood fastener as well the popular PANCLIP brand of Pancake head screws and panel clips for standing seam metal roofs. Additional products include, drains, pipe flashings, butyl tape, foam rolls and closures, Ridgevent, 304 SS rivets, windows, reflective insulation and polycarbonate panels for skylights. OEM manufacturer, dealer and distributor sales only.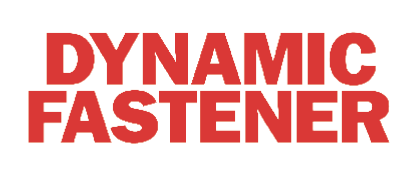 Dynamic Fastener
Booth 227
9911 East 53rd Street
Raytown, MO 64133
www.dynamicfastener.com
Phone: 800-821-5448
Fax: 800-844-1199
Dynamic Fastener has been a fixture in the Metal Building and Metal Roofing Industry for more than 45 years. We offer same day shipping of screws, rivets, anchors, flashings, butyl tape, sealants, safety equipment, hand tools, power tools and much more. In-house custom painting of screws and rivets, with just a one or two-day lead time. We inventory over 140 million rivets with 100 million pre-painted rivets, stocked in bags of 250 pieces in over 100 different colors. Dyna-Guard is available for snow retention protection on metal roofs. Dyna-Clamps are stocked to secure various attachments to standing seam roofs. Every April, Dynamic Fastener releases the newest version of its popular Tool and Fastener Handguide. This 140-page, full color free gem provides concise answers to questions pertaining to fastener applications, engineering data, availability of types, sizes ranges and fasteners specific to the Metal Roofing Industry. Our warehouses are in: Kansas City (Main Office), Chicago, Houston, Las Vegas, Memphis, St. Louis, St. Paul.
When visiting the 2023 Construction Rollforming Show, be sure to stop by Booth 227 and meet our professional and courteous staff. Don't forget to pick up your free 2023 Tool and Fastener Handguide.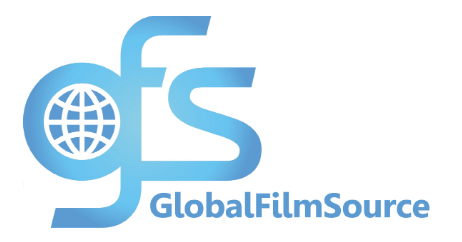 Global Film Source
Booth 105
518-7 Old Post Rd., #297
Phone: 800-308-0842
Fax: 732-442-3888
Global Film Source is a US-based manufacturer of protective film and tape products with a production facility in Scranton, Pennsylvania, and distribution locations in Stockton, California, and Miami, Florida. We provide surface protection films for any type of metal. Our solutions include acrylic- and rubber-based adhesives and adhesive-less technology. GFS also produces and converts a wide variety of adhesive tapes, including masking tapes, strapping tape, filament tape etc. We offer superior quality, attractive pricing and short lead times.

Integrity Sales
And Service
Booth 514
4512 Industrial Dr.
Millington, MI 48746
Dyna-Cut.com
Phone: 989-522-5044
We at Dyna-Cut are committed to quality. Our power shears are powered by air or electric. The blades are specifically, custom designed to match the profile of your roll former. The D2 tool steel blades are precision ground and will last a long time. With the many custom options on our shears, we can meet your needs, in your operation. Our HRB 36 manual shear is our contractor shear. We designed this shear with you in mind. It will make fast, quality cuts out on the job. Be sure to check us out at booth #514!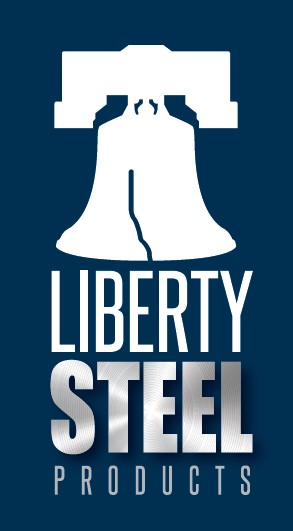 Liberty Steel Products, Inc.
Booth 115
11650 Mahoning Ave.
North Jackson, OH 44451
Phone: 330-538-2236
www.libertysteelproducts.com
Liberty Steel Products (LSP) was founded by the Weller family in 1965. Since then, LSP has grown from a single 4,000 square foot facility into a multi-location operation housing 11 processing lines with over 500,000 square feet under roof dedicated to the processing and distribution of carbon flat-rolled steel products including hot-rolled, cold-rolled, coated, and pre-painted steels. LSP's broad capabilities and commitment to service has consistently ranked us as one of the top Metal Service Centers in the nation.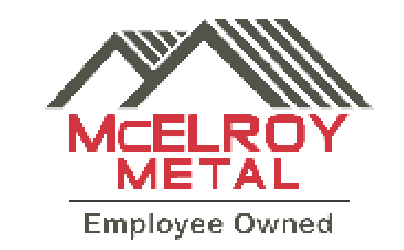 McElroy Metal
Booth 431
1500 Hamilton Road
Bossier City, LA 71111
www.mcelroymetal.com
Phone: 800-562-3576
Fax: 318-747-8099
Build with the Best. As an industry-leading manufacturer of metal roofing, metal siding, and substructural components, McElroy's products are specified and installed on projects ranging from single-family homes to multi-million-dollar commercial projects. McElroy Metal's extensive product line and our contractor network make us the ideal choice for any project.

Northern Building Components
Booth 317
44815 CR 388
Bloomingdale, MI 49026
269-521-4554 ext. 1
Northern Building Components (NBC) is a manufacturer/distributor of post-frame building components. We provide US- and Canadian-based customers with great customer service and quality items including ridge vents, premium closures, reflective insulation, pipe flashing, Em-seal products, snow guards, sealants, fasteners, metal-to-wood/roofing screws, entry doors, and other miscellaneous items for post-frame buildings. See us now if you need polycarbonate panels and ridge caps, EZ Grip underlayment, and Magnum lag screws. Plus, we have cupolas in 23 colors and 3 sizes in stock and ready to ship; we also offer cupolas with windows.

Paragon Computing Solutions
Booth 231
20 S Reamstown Road
Stevens, PA 17578
www.goparagon.com
Phone: 866-971-0940
Experience Paradigm ERP, a streamlined management system that allows you to seamlessly manage inventory, manufacturing, delivery, and accounting for your roll-forming business. The system can be further extended with integrations to popular control software and building design packages, providing an integrated, paperless process flow throughout the complete design, order, production, and delivery lifecycle of an order.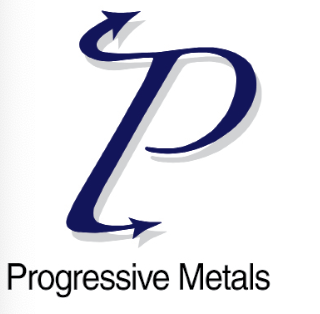 Progressive Metals
Booth 201
PO Box 685
Cornwall, PA 17016
https://progressivemetals.com/
Phone: 855-835-9762
Progressive Metals maintains one of the largest inventories of coil in the industry while providing dependable service. With our strategically located facilities, you can expect fast, professional delivery service on time, every time. Progressive Metals offers a wide variety of colors in 28-gauge coil and a full line of 26- and 24-gauge slit coil.

Rollforming Magazine
Booth 335
PO Box 255
Iola, WI 54945
(subscriptions)
(news)
www.rollformingmagazine.com
Phone: 715-252-6360 (advertising)
Phone: 715-513-6767 (editorial)
Published six times per year, Rollforming Magazine provides professional users of construction roll-forming equipment access to information about the industry: best practices, safety, technical information, available products, and more.

Snap-Z
Booth 511
330 Swamp Road
Morgantown, PA 19543
www.standingseamroofvent.com
Phone: 717-572-0910
Most standing seam ridge vents are too complicated to install. With SNAP-Z, installation is easy, and you can relax knowing that it won't fail over the lifetime of the roof and will vent adequately, in turn giving you satisfied customers and no call-backs. SNAP-Z has undergone rigorous testing by independent labs to ensure its standing seam ridge vent will withstand the worst elements and maintain the beautiful hidden fastener look that everyone wants. SNAP-Z currently supports 1", 1-1/2", 1-3/4", and 2" profiles. Have a more complex ventilation situation? Get in touch with SNAP-Z to see what can be specifically designed for you. "Do It Right."
Stoll Metal Works
Booth 209
6600 Black Lane
Waynesboro, PA 17268
Phone: 717-387-5572
Fax: 717-762-5670
Stoll Metal Works is a growing business located in southern Pennsylvania. We offer low-tech affordable trim brakes, coil upenders, flat stock tables and more for the metal roofing business. We can customize any of our machines to fit your needs.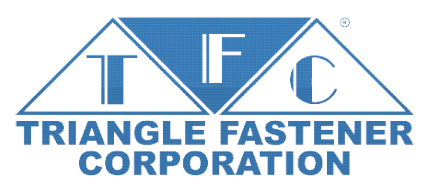 Triangle Fastener Corporation
Booth 528
1925 Preble Ave.
Pittsburgh, PA 15233
trianglefastener.com
Phone: 800-486-1832
TFC has been supplying the commercial construction industry with standard and specialty fasteners, tools, sealants, and accessories since 1977. From our 24 locations, we also specialize in providing hard-to-find items for critical applications. Ask about our inventory and delivery programs that reduce waste and shorten lead times.
We offer engineering services from our TFC TECH CENTER and can custom design fasteners for your specific application.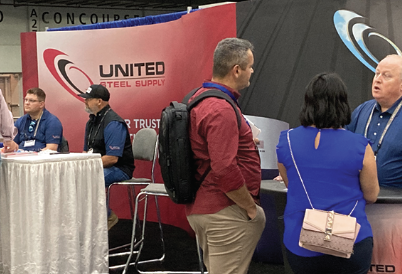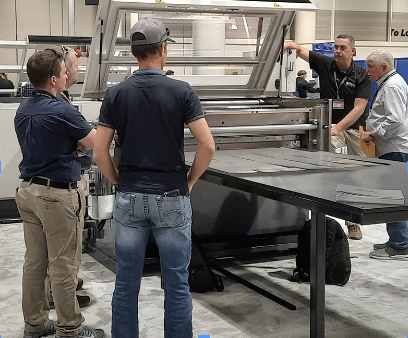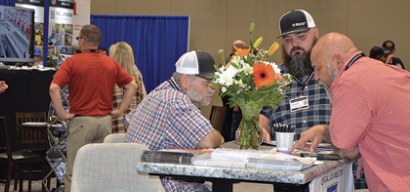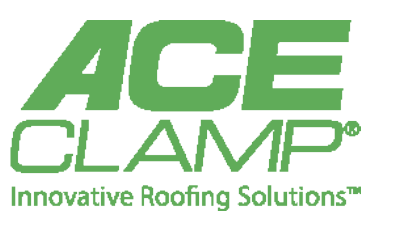 AceClamp
by PMC Industries
Booth 435
87 Spring Lane
Plainville, CT 06062
www.aceclamp.com
Phone: 860-351-0686
Fax: 860-351-0689
AceClamp® is a market-leading manufacturer of non-penetrating clamps for rooftop snow retention and solar mounting systems for SSMR. Our patented, non-penetrating sliding-pin clamp design secures to the seam without traditional set screws and does not penetrate the panel. The AceClamp comes fully assembled and it installs faster than the traditional set-screw clamps saving on labor costs. We offer snow retention solutions for metal, membrane, slate and asphalt roofing.

AkzoNobel Coil and Extrusion Coatings
Booth 330
1313 Windsor Ave.
Columbus, OH 43211
www.coilcoatings.akzonobel.com/us
Phone: 614-294-3361
Beyond Performance. It is what makes us different. Built on over 200 years of experience. Whatever we do, we achieve the highest standards. Creating products of tested, proven and enduring quality. Working in partnership to best serve our customers. Delivering genuine added value. Protecting reputations as much as surfaces. Simply being trusted to do all this, and more, like nobody else can. Quality, Service, Trusted Partner. AkzoNobel Coil and Extrusion Coatings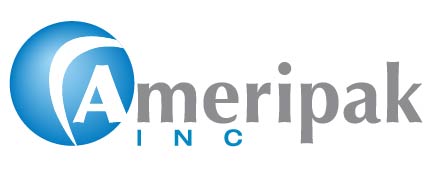 Ameripak, Inc. is the industry's leading manufacturer of metal wrapping equipment. Our heavy-duty wrapping systems are designed to withstand the everyday demands of high speed roll forming while producing a consistent, uniform package to protect your finish goods during shipment. Ameripak, Inc. offers a variety of packaging solutions and materials from fully automatic equipment to simple manual wrappers and wrapping supplies. Let one of our friendly, trained staff quote your next materials or wrappers purchase.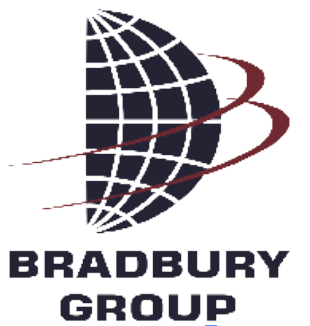 Bradbury Group
Booth 214
1200 E Cole St.
Moundridge, KS 67107
www.bradburygroup.com
Phone: 620-345-6394
The companies within The Bradbury Group design and build quality roll forming equipment, cut-to-length equipment, slitting lines, levelers, metal tile roofing systems, and controls for entry level operations to full scale facilities. Whether you need a single machine or an entire manufacturing system, we have the expertise and experience to build equipment that will exceed your expectations. Our machines and systems are known for their reliability, high production capabilities, scrap reduction, and build quality.

Capital Forest Products
Booth 526
222 Severn Ave.
Bldg. 14, Suite 100
Annapolis, MD 21403
www.capitalforest.com
Phone: 410-280-6102
Fax: 410-280-6108
For over 40 years, Capital Forest Products has been leading the distribution of lumber and manufacturing materials for the building industry. Exclusive relationships with our European and Canadian sawmills allows us to deliver high-quality, premium products to you in full or mixed loads. Supplying exceptional furring strips, framing lumber, panel products, and specialties to industry leaders allows us to be the prime resource that positions you leaps ahead of the competition.

Freudenberg Performance Materials LP
Booth 215
3500 Industrial Dr.
Durham, NC 27704
www.dripstop.net
Phone: 503-871-5806
For over 25 years, Dripstop® has been the absolute best way of dealing with condensation on non-insulated metal roofs. It has been tried and tested in every climate condition across the globe and has proven to be a simpler and more economical way. The membrane will absorb the water caused by condensation, thus preventing dripping from the roof. Dripstop® serves as an added layer of protection for the metal in corrosive environments while also improving inside and outside acoustic properties.

Formwright
Booth 309
2510 S. 250 W.
LaGrange, IN 46761
Phone: 260-463-4010
Fax: 260-463-4011
Formwright is the leading Midwest dealer for NewTech Machinery roll-forming machines. We have been using NTM machines since 2015, so we offer an experienced perspective on maximizing the returns for your business. When you run into a question on the job site, our team offers phone support to get your machine going again. Our primary focus is the SSR Multi-Pro Jr. and the SSQII Multi-Pro. These cover a wide range of uses from commercial to residential and are available with up to 15 different profiles to create the perfect roof for your clients. We also offer the Mach II guttering machine with up to four different profiles. Our specialty is a complete package setup, and we are the only NTM dealer to offer enclosed trailers. We have developed a heavy-duty trailer that withstands the rigors of everyday use, available in either a gooseneck or bumper-pull option.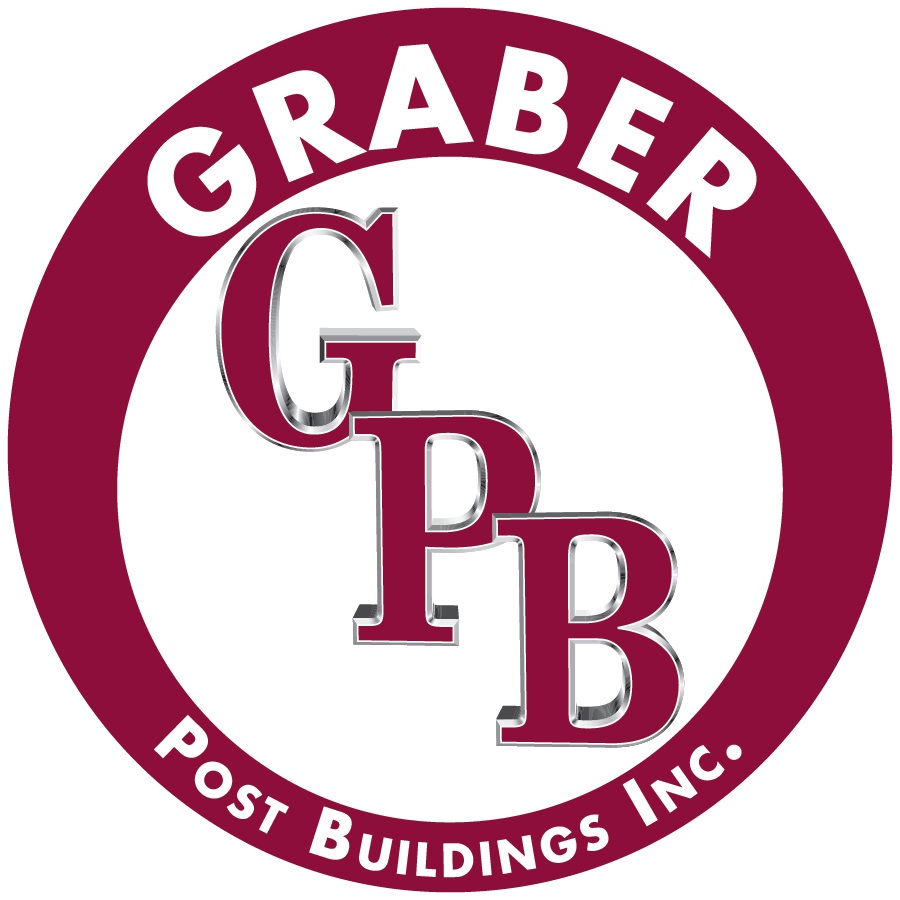 Graber Post Buildings, Inc.
Booth 326
7716 N 900 E
Montgomery, IN 47558
www.graberpost.com
Phone: 800-264-5013
Graber Post Buildings is a leading distributor and manufacturer of post-frame and metal roofing supplies and materials. We roll-form 6 different metal panels, and we have a custom trim department that can produce almost any trim profile needed for your projects. We also produce nail-laminated columns and pre-engineered wood trusses up to 100' clear span. We also stock overhead doors, windows, sliding door components, cupolas, fasteners, underlayments, vapor barriers, insulation, and much more. A true 1-stop shop!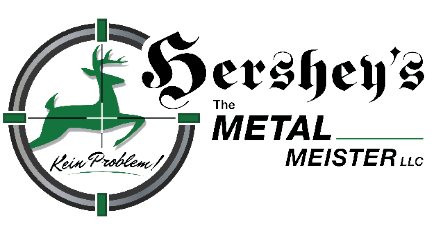 Hershey's Metal Meister
Booth 401
420 Progress Dr.
Mattoon, IL 61938
Variobendusa.com
Phone: 217-234-4700
At Hershey's we offer top notch trim folders to suit your needs along with multiple slitters. We have recently released our Halo uncoiler to add to our line of precision machines. We have also introduced our V-Link software allowing you to seamlessly integrate your trim shop machines reducing the room for errors in the process from coil to finished product.

Lakeside Construction Fasteners Inc.
Booth 202
6476 Highway 135 North
Paragould, AR 72450
www.lakeside-fasteners.com
Phone: 800-537-4160
Lakeside Construction Fasteners, Inc. is a U.S.-owned and operated, FULL SERVICE, international fastener supplier and manufacturing company offering a vast array of construction fasteners, pipe flashing and foam alternative solutions. From Total Supply Chain Management to Total Project Management, coupled with U.S.-based warehousing and sourcing of product from the Pacific Rim — Lakeside will provide a custom construction fastener or pipe flashing solution for your organization.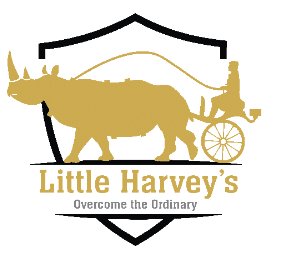 Little Harvey's
Booth 235
4708 Hunting Creek Church Rd.
Hamptonville, NC 27020
Phone: 888-202-0063
Fax: 336-468-4309
Contact: Jesse Schlabach
Little Harvey's is a distributor of specialty steel coils.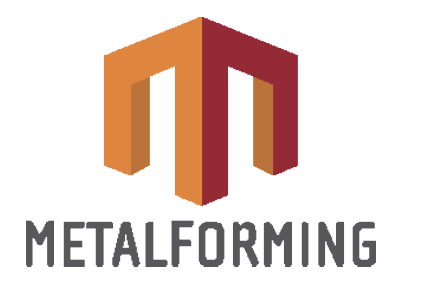 MetalForming, Inc.
Booth 531
100 International Dr.
Peachtree City, GA 30269
www.metalforming-usa.com
Phone: 678-325-2313
Fax: 770-631-7776
MetalForming is the leader in metal building and architectural sheet metal technology. With 25 years of selling and servicing high quality metal folders, shears, roll formers, slitters and curvers from the most respected manufacturers across the globe. We have the largest service and parts organization in the business. Schlebach Quadro is the number one bestselling portable roll-forming system in the world offering 11 profiles with instant change over.

Onduline North America / TUFTEX
Booth 203
4900 Ondura Drive
Fredericksburg, VA 22407
Phone: 540-898-7000
us.onduline.com/pro
Founded in Virginia in 1976, Onduline North America, Inc. is a member of the International Onduline Group, a global leader in roofing materials and building products. Manufactured in the United States, TUFTEX Master Series provides quality corrugated polycarbonate and PVC panels for a variety of agricultural, industrial and professional plastics applications.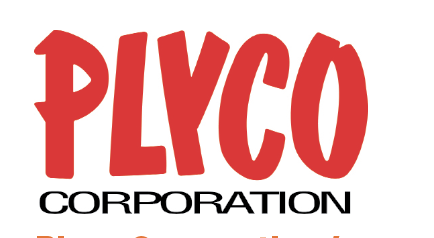 Plyco Corporation /
East Coast Fasteners
Booth 221
500 Industrial Drive
Elkhart Lake, WI 53020
Phone: 800-558-5895
www.plyco.com
For over 50 years, Plyco Corporation has been a leading supplier of products to the post-frame, metal clad building and commercial construction industries. Plyco manufactures and distributes a wide variety of products including metal doors, windows, horse stall systems, ventilation products, fasteners and more. For many customers, we provide one-stop shopping for a majority of their building component needs. Plyco Corporation has a true spirit of quality in all aspects and strives for customer satisfaction for all products.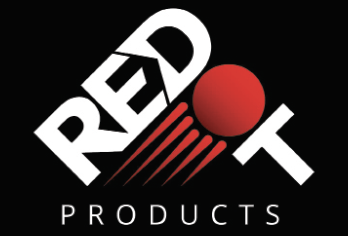 RED DOT Products
Booth 421
PO Box 256
Denver, PA 17517
www.RDProducts.net
Phone: 833-473-3368
Fax: 717-740-6644
Let us be your warehouse! We stock choice building supplies for fast shipment nationwide — including color-matched screws, caulk, coil stock, snow guards, and metal roofing accessories to supplement your growing business.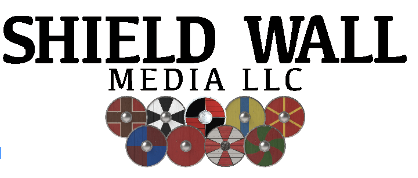 Shield Wall Media
Booth 335
PO Box 255
Iola, WI 54945
www.shieldwallmedia.com
715-252-6360 (publisher)
Shield Wall Media owns Rollforming Magazine and the Construction Rollforming Show. Visit the booth for free subscriptions to each of the company's expanding line of titles, including Rollforming Magazine, Frame Building News, Metal Roofing Magazine, Rural Builder, Roofing Elements, Metal Builder, and Garage, Shed & Carport Builder.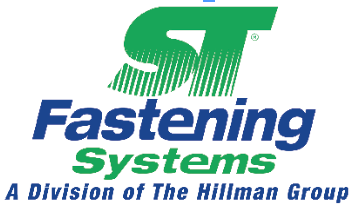 ST Fastening Systems
Booth 220
6357 Reynolds Road
Tyler, TX 75708
www.stfasteningsystems.com
Phone: 800-352-4864
Fax: 800-352-3940
ST Fastening Systems manufactures steel-frame and post-frame fasteners for agricultural, industrial, commercial, and residential metal roof and sidewall applications. Product strengths are drill point quality and corrosion resistance, as shown by the WOODBINDER MB drill point and ZXL zinc-aluminum alloy molded head. Both products are enhanced by a powder coating paint system. Solid and vented closure strip systems, pipe flashings, and other accessories round out the product line.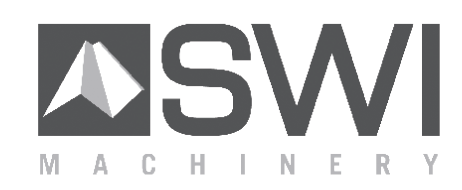 SWI Machinery
Booth 301
85 Howell Ave.
Fairburn, GA 30213
www.swimachinery.com
Phone: 770-891-4388
SWI, an international leader in cut-to-length sheet metal machinery, utilizes state-of-the-art technology to drive our superior Simplex and Duplex Folders, Marxman Automatic Slitters, Un-coilers, and Recoilers. SWI is recognized as the go-to provider for reliable, efficient technology, as evidenced by countless machines in operation today across the globe. Our machines are fast, flexible, and easy to operate, and with a host of advanced high-end features, you'll be amazed at what they can do to maximize your production time. Effective and reliable mechanical designs make SWI a number one choice for your most demanding sheet metal needs.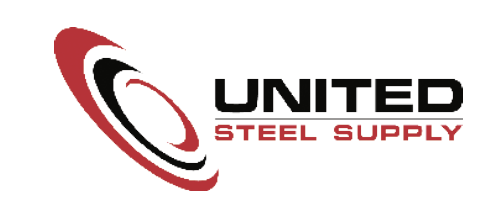 United Steel Supply
Booth 300
248 Addie Roy Road, Suite C200
Austin, TX 78746
www.unitedsteelsupply.com
Phone: 512-263-0954
Welcome to United Steel Supply, your first choice for steel. United Steel Supply provides high quality flat rolled steel coils. We offer superior customer service, competitive pricing and just-in-time delivery, allowing us to achieve the highest level of customer satisfaction. United Steel Supply furnishes Galvalume®, galvanized and prepainted steel coils for metal roofing and siding applications to the agricultural, commercial, industrial and residential markets. Brands: 22, 24, 26 and 29ga flat rolled 40-year painted coil inventory. Acrylic coated in 22, 24, 26 and 29ga.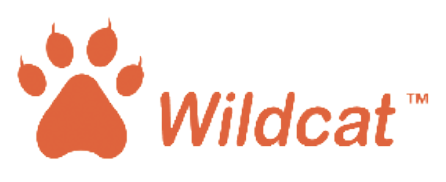 Wildcat
Booth 520
21868 Driftwood Blvd.
Bloomfield, IA 52537
Phone: 888-308-7858
www.wildcatcompany.com
Wildcat provides the best Metal Roofing Fasteners all across the United States. With Free Shipping and No Minimums on Fasteners, we can get product to your business with your needs being our number one priority. Based in the Midwest, we are able to provide our customers with great lead times on all products. Call Wildcat for Great Service and Fantastic Fasteners!

Acu-Form
Booth 308
10550 TR. 262
Millersburg, OH 44654
acuformequipment.com
Phone: 330-674-4003
Fax: 330-674-4035
Acu-Form has been successfully designing and manufacturing roll forming equipment that consistently provide quality products. They use D2 tool steel for their forming dies, which provides longevity. Choose from a wide variety of profiles or we will custom build to your specs. Most parts are built in-house, giving us superior quality control. Acu-Form machines can be set up to run on electric, hydraulic, or mechanical power.

AmeriLux International
Booth 320
1300 Enterprise Drive
De Pere, WI 54115
www.ameriluxinternational.com
Phone: 920-336-9300
Fax: 920-336-9301
Headquartered in De Pere, Wisconsin, AmeriLux International is a value-adding distributor of multiwall and corrugated polycarbonate sheets, PVC liner panels, HDPE panels, acrylic sheet, and many other high-quality plastic sheet products. AmeriLux sources and distributes materials from and to companies around the world. It is by building and maintaining strategic, win-win partnerships with vendors, customers, and employees that AmeriLux can profitably — and sustainably ­— grow its business.

AMS Controls
Booth 416
12180 Prichard Farm Road
Maryland Heights, MO 63043
www.amscontrols.com
Phone: 314-344-3144
Fax: 314-344-9996
AMS Controls develops advanced technologies that increase profitability and productivity for the metal forming industry. Our extensive line of products includes a suite of production management software and a family of control solutions specifically tailored for a wide variety of machine applications. AMS Controls' customers include some of the largest metal processing operations including those producing metal buildings, metal roofing, light-gauge framing, fenestration, custom roll-formed parts, HVAC ductwork, and more. With over 14,000 installations at more than 4,500 locations worldwide, AMS Controls sets the standard for operational efficiency in the metal-forming industry.

Charter Steel Trading Co., Inc.
Booth 200
4401 West Roosevelt Rd.
Chicago, IL 60624
Chartersteeltrading.com
Phone: 773-522-3100

CIDAN Machinery Group is your one-stop partner for architectural and roofing sheet metal fabrication. CIDAN Machinery has been around since 1907 and has over 5000 machines in the United States. From standard folders, long folders, double folders, coil processing lines, recoiling lines, roll formers, panel curvers, material storage, and many more, we offer machines for any sheet metal application. With innovative solutions backed by industry-leading service and support see how CIDAN Machinery can help your business grow!

Daystar Systems LLC
Booth 417
14226 Highway 4
Campbell Hill, IL 62916
Phone: 866-7DAYSTAR (732-9782)
DAYSTAR™ Natural Lighting Systems provide brilliant, even illumination regardless of building size. Also, DayStar's light-harvesting method actually extends daylight hours every day of the year by collecting and dispersing more natural light during early mornings and late afternoons than any other daylighting system. The result is superior illumination with little to no need for electric lights. With a properly designed and installed daylighting system from DayStar, you can have the efficiency and beauty of evenly distributed natural sunlight without the glare, extreme temperatures, or shadows of direct sunlight. DayStar's insulated curb, light shaft and lens provide 40-50% better thermal value than conventional skylight designs. That means less heat loss in winter, and less heat gain in summer, reducing the burden on heating and air conditioning systems.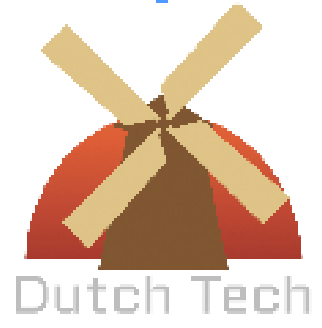 Dutch Tech Industries
Booth 521
107 E 3rd Ave.
Lobelville, TN 37097
931-325-0000
www.dutchtechindustries.com
We are proud to be an American owned and operated manufacturer located in Middle Tennessee. Dutch Tech's Therma-Guard is America's favorite reflective thermal insulation. With a super strong woven backing that's nearly impossible to tear, Therma-Guard's premium strength sets it apart from the competition. A 3mm foam core gives it thermal resistance to insulate your building while the reflective metalized face reflects radiant heat keeping your building comfortable in the summer and in the winter.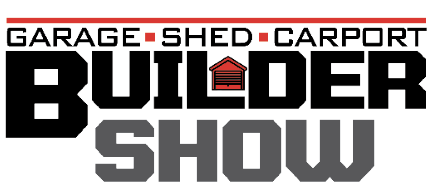 Garage, Shed & Carport Builder Show
Booth 335
PO Box 255
Iola, WI 54945
GarageShedCarportShow.com
Phone: 920-216-3007
The Garage, Shed & Carport Builder Show, to be held January 24-25, 2024, at the Knoxville Convention Center, Knoxville, Tennessee, brings suppliers and manufacturers together for the convenience of shed, garage and carport builders. During this event, more than 50 exhibitors will fill the 15,000 square foot show floor. Make your plans today to exhibit or attend. For more information contact Shield Wall Media's show director Missy Beyer at [email protected] or at 920-216-3007.

Greenpoint Metals, Inc.
Booth 100
301 Shotwell Dr.
Franklin, OH 45005-4659
www.greenpointmetals.com
Phone: 937-743-4075
Fax: 937-743-4098
Greenpoint Metals is your dependable source for high quality slit steel products and services. Our family has been putting the customer first for over 40 years. Located in Franklin, Ohio, our streamlined facility specializes in low carbon steel slit coil and cut-to-length sheets. Our depth of experience and vast inventory provides you with not only time-tested services but affords you the advantage of getting exactly what you need on time.

Hixwood
Booth 226
N14685 Copenhaver Ave.
Stanley, WI 54768
www.hixwood.com
Phone: 715-644-0765
Fax: 715-644-0094
Hixwood is the premier source for all your coil, blank flat stock, and slit coil needs. We specialize in supplying the industry with products that are at the top of the spectrum. We have been proudly serving West Central Wisconsin, manufacturing quality building components for the past 23 years.

Levi's Building Components
Booth 208
400 Burkholder Drive
Ephrata, PA 17522
Phone: 877-897-7020
info@levisbuilding
components.com
www.levisbuilding
components.com
Known for quality products, quick shipping and expertly filled orders, Levi's Building Components is a wholesale supplier and one stop for all your metal roofing needs. Check out our extensive line of fasteners, including Fastgrip, Metalgrip, ProCap and ProZ and our variety of snow retention guards in our Snow Defender line. Snow guards are available in 40-plus color offerings. Find roofing underlayment, venting, sealing and more in our accessory offerings including our exclusive FastVent Plus, FloVent and Roloshield lines. Visit our website and use our mobile-friendly Snow Defender Calculator.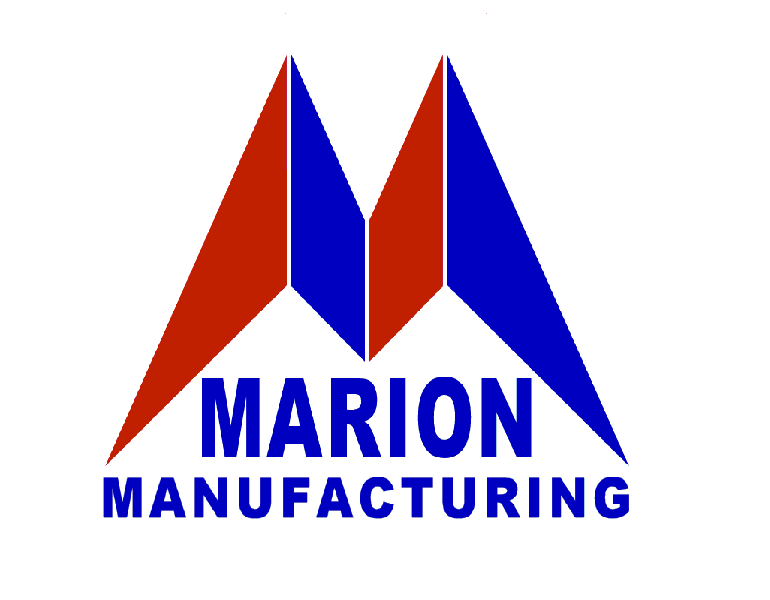 Marion Manufacturing, Inc.
Booth 334
201 S. Coble
Marion, KS 66861
www.marionmanufacturing.com
Phone: 620-382-3751
Fax: 620-382-2322
At Marion Manufacturing, we add the value to the metal! We design, fabricate, and install custom manufacturing and production machinery. We specialize in metal forming equipment such as: roll formers, uncoilers, shears, stackers, etc. Marion Manufacturing also offers a full-service machine shop and re-tooling/service on other brands of equipment.

Are you struggling to keep track of orders and inventory? With QB Metal Shop software you can get on with the real work of running your facility and let the software keep track of your products and help you stay organized. From the online portal than enables your customers to enter their own orders and design custom trims to the integration with your equipment QBMS is designed to save you time and keep you and your customers in the know. Stop by our booth to learn more.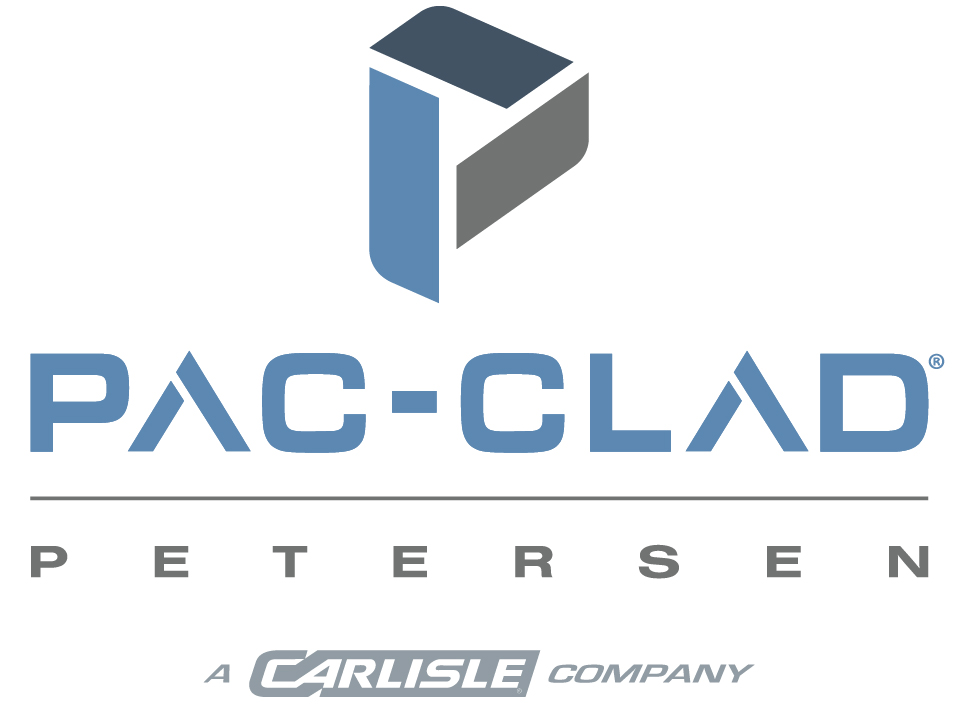 PAC-CLAD | Petersen
Booth 204
1005 Tonne Road
Elk Grove Village, IL 60007
pac-clad.com
Phone: 800-722-2523
Petersen, a Carlisle company, offers steel and aluminum coil in multiple gauges and widths, as well as architectural metal cladding systems. PAC-CLAD products include coil, sheet, wall panels, standing seam roof panels, soffit panels and perforated metal. All are available in a Kynar-based 70% PVDF Fluropon coating in 46 standard colors.

Post Frame Builder Show
Booth 335
PO Box 255
Iola, WI 54945
PostFrameBuliderShow.com
Phone: 920-216-3007
June 19-20, 2024 marks the premiere of the new Post-Frame Builder Show. This show, which takes place at the Branson Convention Center, Branson, Missouri, will have exhibitors from every aspect of the post frame niche. This will be the go-to event for selling, buying, and making connections in the post frame industry. Make your plans today to exhibit or attend. For more information contact Shield Wall Media's show director Missy Beyer at [email protected] or at 920-216-3007.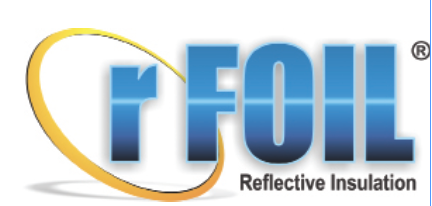 rFOIL Insulation Products
Booth 114
279 Humberline Dr.
Etobicoke, ON M9W 5T6
Canada
Phone: 800-837-8961
www.rFOIL.com
rFOIL Reflective Insulation is the leading manufacturer of reflective insulation to the post-frame, metal building and metal roofing industry. rFOIL is specially designed to reduce radiant heat gain/loss and eliminate condensation in metal buildings. rFOIL utilizes a metalized aluminum surface(s) for outstanding thermal resistance, and an inner core of high-strength bubble to reduce condensation. rFOIL's white interior facing contains UV inhibitors and antioxidant additives for long-term durability and resistance to cracking or flaking. rFOIL products are RIMA-Verified and tested to the highest ASTM standards.

SmartBuild LLC
Booth 314
PO Box 20627
Boulder, CO 80308
smartbuildsystems.com
Phone: 303-443-8033
Fax: 303-443-8033
SmartBuild is the construction industry's only complete design system for pole barn buildings, all metal buildings and roofing. This simple, web-based software quickly generates a 3D model, material lists, pricing, proposals, and construction documents for almost any building structure or roof. If you supply the post frame or metal building industry with metal sheathing or complete packages, or metal roofing to the roofing industry, let us show you why SmartBuild is the marketing tool for cementing your relationship with these customers.

Star 1 Products LLC
Booth 515
3394 W. Geers Road
McBain, MI 49657
Toll-Free: 888-96-STAR1
Phone: 231-825-0163
Fax: 231-825-0164
With the felt industry continually growing, Star 1 Products knows the industry deserves a simple, hassle-free felt application process that eliminates the frustrations associated with felt application. The Star 1 Felt Applicator makes your felt application a breeze, designed from an operator's viewpoint to have everything user friendly and efficient. The splicing feature eliminates virtually all waste in metal and felt … saving you money on every job. Star 1 Products also provides solutions for handling long metal packs, coil handling, and coil storage. Our goal is to make the roll former's life easier.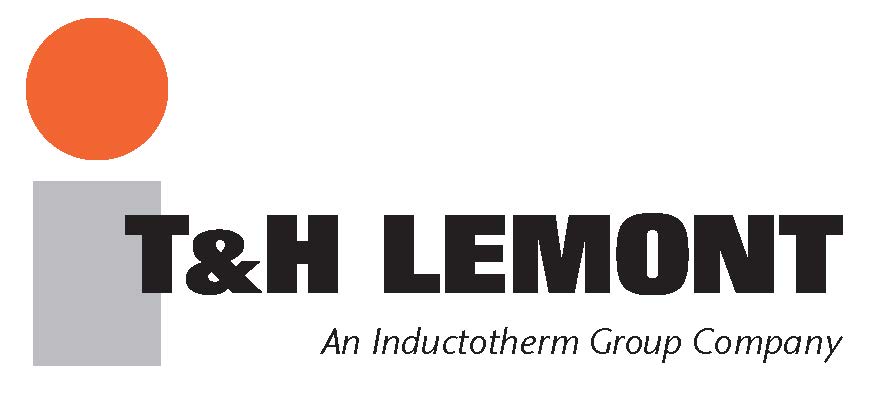 SWI Machinery
Booth 301
85 Howell Ave.
Fairburn, GA 30213
www.swimachinery.com
Phone: 770-891-4388
SWI, an international leader in cut-to-length sheet metal machinery, utilizes state-of-the-art technology to drive our superior Simplex and Duplex Folders, Marxman Automatic Slitters, Un-coilers, and Recoilers. SWI is recognized as the go-to provider for reliable, efficient technology, as evidenced by countless machines in operation today across the globe. Our machines are fast, flexible, and easy to operate, and with a host of advanced high-end features, you'll be amazed at what they can do to maximize your production time. Effective and reliable mechanical designs make SWI a number one choice for your most demanding sheet metal needs.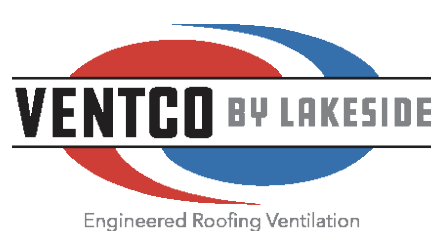 Ventco by Lakeside
Booth 111
6476 Hwy 135 North
Paragould, AR 72450
profilevent.com
Phone: 833-300-9515
Built on proven technology since 1998, our specially designed manufacturing equipment precisely cuts the panel profile into the surface of the ventilation material. Working at optimum performance when installed with equal amount of soffit ventilation within varied roof pitches from 2:2 to 20:12. ProfileVent® is custom cut to fit the individual panel profile. ProfileVent's compatibility with a steep roof pitch makes it uniquely suitable for these applications, without sacrificing ventilation performance. Maintain the ridge line appearance without the need to raise the ridge cap to accommodate the vent.