As I write this it is mid-May, and we are finally seeing some sunshine. It's hard to believe that my topic is a trade show happening when we will be moving back into the dreary days known as Fall and Winter in Wisconsin. But here we are, already talking about the 2023 Construction Rollforming Show being held September 27-28 at the Duke Energy Center in Cincinnati, Ohio. Although this isn't my first show with Shield Wall Media and most definitely not my first trade show, it is the first I will be managing for SWM after transitioning to this role. I'm excited to work with our exhibitors to make this already outstanding show even better.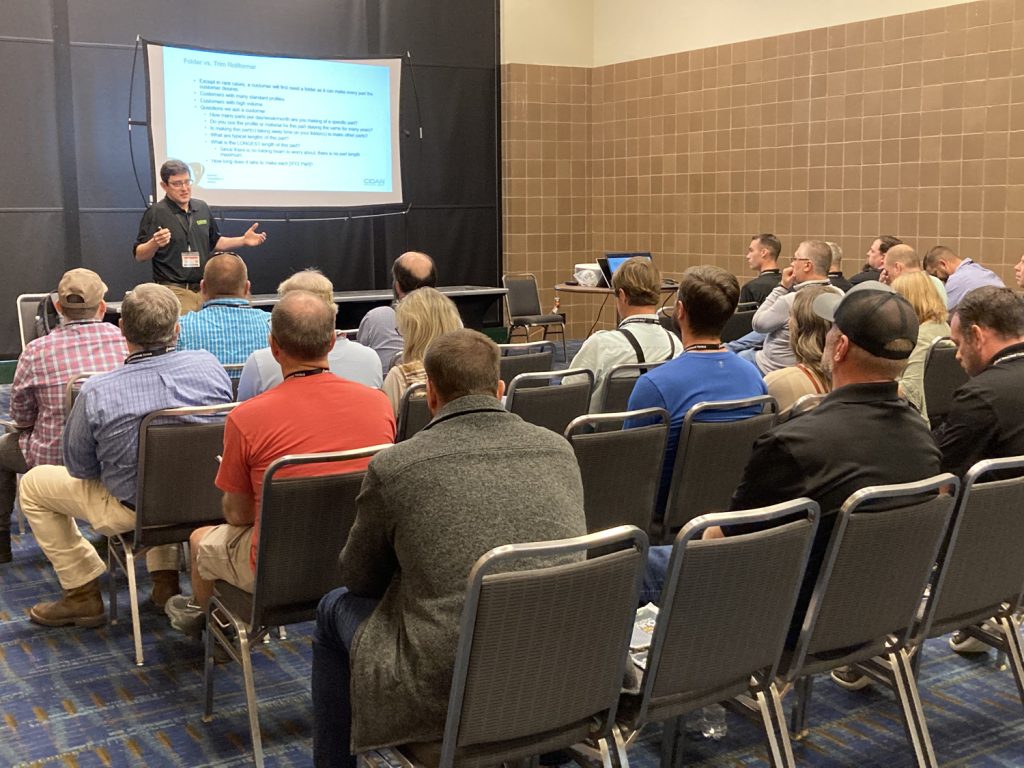 If you roll form or use benders or brakes to form panels, channels, studding, soffits, gutters, carport, or other construction components this is your show to attend. If you want to reach those that do their own fabrication and buy materials and components in pallet, container, or truck load lots you want to be an exhibitor at the Construction Rollforming Show.
Now is the time to confirm your spot at the show whether it be as an exhibitor or an attendee. September is right around the corner. You can find registration information for the show online at RollformingMagazine.com and I welcome your calls or emails to reserve your exhibitor space at the show. Maybe you just have a great idea for the show. Drop me a line and let me know what you have in mind.
See you at the Show!
Missy Beyer
Construction Rollforming Show 2023
September 27-September 28
The Construction Rollforming Show is targeted to an audience of medium to large builders, dealers, distributors, and manufacturers. During this special event, more than 50 exhibitors will fill the 15,000-sq.-ft. show floor. From raw materials to automation software, exhibitors will feature products and information to support all facets of the roll-forming industry, including, but not limited to: Roll Formers, Coil Suppliers, Paint & Coating Manufacturers, Clips, Clamps & Components, Design & Efficiency Automation Software, Snow Retention, Ventilation & Moisture Control. Education and special presentation topics include: Inventory Control Management, Improving Quality Control & Management, Coil & Steel Metallurgy, Paint & Coating Technology, Business Best Practices & Development.
Garage Shed & Carport Builder Show
Since we publish magazines that have been around for decades, Shield Wall Media has long-standing relationships with suppliers and manufacturers. The Garage, Shed & Carport Builder Show brings many of them together so builders of special-use residential structures can find the materials and services they need all in one place. In addition to a robust exhibit hall, the show includes educational sessions and other networking opportunities for manufacturers and shed builders. RF