Make Your Visit Memorable
As long as you're taking advantage of learning about construction roll forming here at the Construction Rollforming Show, you might as well step out and visit some of the sights. We've gathered up a few outings to get the most out of your visit to The Crescent City.
Fun Activities
Audubon's Aquarium of the Americas
1 Canal Street, New Orleans
https://audubonnatureinstitute.org/aquarium
504-212-5157
One of the top aquariums in America, this state-of-the-art facility is home to 15,000 sea life creatures. The Caribbean Reef Tunnel allows views usually reserved for sea divers. Enjoy the Sea Horse Gallery, white alligators, and touch baby sharks.
Audubon Zoo
6500 Magazine Street
New Orleans
https://audubonnatureinstitute.org/zoo
This zoo is one of the top-ranked in the country, featuring naturalized habitats such as the Jaguar Jungle and the Louisiana Swamp. Take in the daily animal shows, endangered whooping cranes, Amur leopards, and orangutans, white alligators, and much more.
Storyland in City Park
5 Victory Avenue
https://neworleanscitypark.com/
504-483-9402
Life-size sculptures of kids' fairy tale favorites include Old Mother Hubbard in her shoe, Cinderella's pumpkin carriage, and Captain Hook's pirate ship. A playground kids can climb on adds to the fun.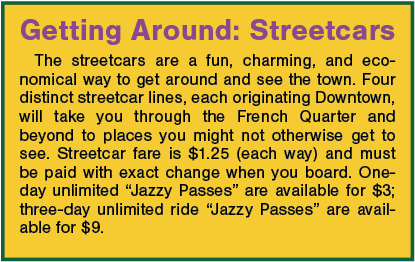 The Botanical Garden in City Park
1 Palm Drive,
New Orleans
https://neworleanscitypark.com/
504-483-9402
October is a magical time in the Botanical Garden as the butterfly populations have peaked and you should see a lot of butterflies feeding in the butterfly garden.
Cultural
Manchac Bayou Swamp Cruise
Cajun Pride Swamp Tours
110 Frenier Road
LaPlace, Louisiana
www.cajunprideswamptours.com/
844-326-5840
Take a discovery tour through the Manchac Swamp. On this guided tour you will learn about local Cajun culture as well as wildlife. Be on the lookout for alligators. Pickup in New Orleans can be arranged.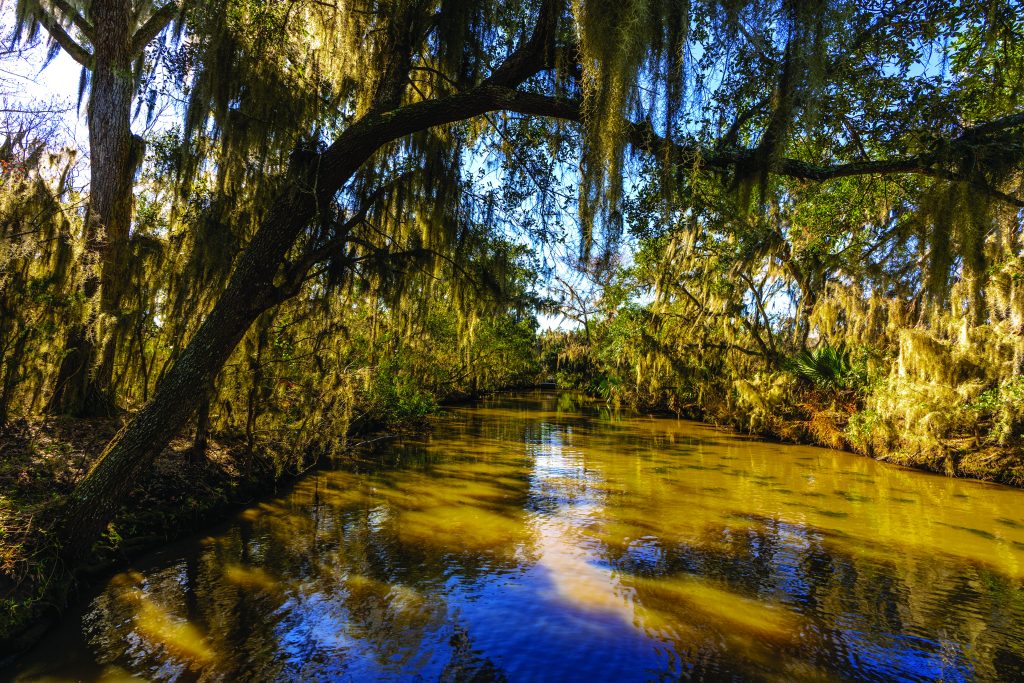 Plantation Tours
945 Magazine Street
New Orleans
https://www.viator.com/New-Orleans/d675-ttd
888-651-9785
Enjoy a peek into the antebellum South. Both 19th century plantations offer beautiful views of the Mississippi River. A variety of tours and tour lengths are offered of Oak Alley and Laura Plantations, some with transportation from New Orleans and some without.
Daytime Riverboat Jazz Cruise
Gray Line Lighthouse Ticket Office
400 Toulouse Street
New Orleans
www.graylineneworleans.com/
504-569-14
The Natchez, an authentic steam-powered sternwheel paddleboat, will take you to see historic sights with commentary from your guide. The cruise includes a live jazz performance by the Steamboat Stompers.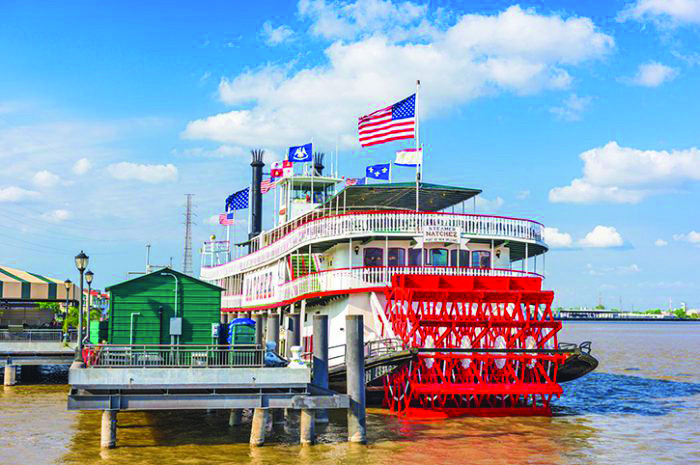 Nightlife
Lafitte's Blacksmith Shop
941 Bourbon St.
New Orleans
lafittesblacksmithshop.com/
(504) 598-4583
This French colonial cottage and courtyard, circa 1772, served as a hideout for pirates early in its career. Now a piano bar, it's fun for tourists and locals alike!
Fritzel's Jazz Club
733 Bourbon St.
New Orleans
https://fritzelsjazz.com/
(504) 586-4800
The oldest operating jazz club, this nightspot is situated in the heart of the French Quarter in an historic 1831 building. Traditional New Orlean's jazz is its specialty.
Allways Lounge & Cabaret
2240 St. Claude Ave.
New Orleans
theallwayslounge.net/
(504) 218-5778
An exciting burlesque venue with live, local music and shows almost every night, Allways has a diverse and interactive audience.
Mid City Lanes Rock 'N' Bowl
3016 S. Carrollton Ave.
New Orleans
rocknbowl.com/
(504) 861-1700
As the name implies, this is the place to bowl a game, dance to some great music, and have a few drinks. They also have a limited menu including chicken, pizza, boudin balls (fried Cajun appetizers), and more.
Bacchanal Wine
600 Poland Ave.
New Orleans
bacchanalwine.com/
(504) 948-9111
Self-described as the quintessential corner wine shop that hosts the biggest backyard party, Bacchanal features live music and serves a menu that includes French, Mediterranean, and tapas beginning with brunch and extending to late night. CRS
Family Friendly Restaurants
The Ruby Slipper Cafe
2802 Magazine Street
New Orleans
www.therubyslippercafe.net
504-212-5157
The perfect place for brunch … any time of day! Kids will love Cinnamon Swirl Pancakes, while their parents enjoy French toast with rum-flambeed bananas and raisins and award-winning bloody Marys or the perfect Nola-Style Iced Coffee.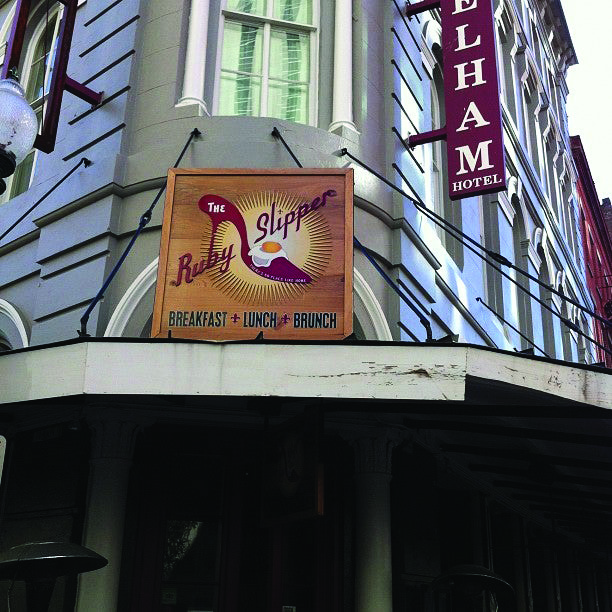 Mambo's Cajun & Creole
411 Bourbon Street
New Orleans
www.mambosnola.com
504-407-3717
From Po'Boys to Gumbos, Mambo's has the authentic Cajun and Creole dishes you don't want to miss out on. Children will be happy with the kid's menu complete with chicken strips, burgers, and french fries.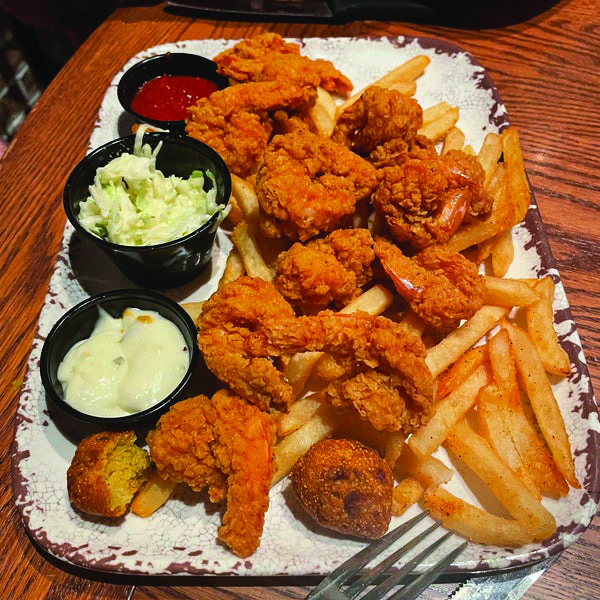 The Milk Bar
710 S. Carrollton Avenue
New Orleans
www.themilkbarneworleans.com/
504-309-3310
Gourmet Po'Boys and salads, fresh to order and fast! For the kids, order cheese, ham and cheese, or turkey and cheese croissants. Old fashioned milk shakes and malts, smoothies, fresh lemonade, and coffees complete the menu.
Barracuda
3894 Tchoupitoulas Street
New Orleans
www.eatbarracuda.com/
504-266-2961
A self-described neighborhood taco stand offering outdoor dining and takeout. Amazing taco combinations and protein or veggie bowls make up this menu with quesadilla combos for the kids to enjoy.
The Camellia Grill
626 S. Carrollton Avenue
New Orleans
http://camelliagrillnola.com/
504-309-2679
A landmark diner that serves all-American classics in a classic environment. From their "world famous omelettes" to their hand made burgers, everything is served by waiters in bow ties with linen napkins.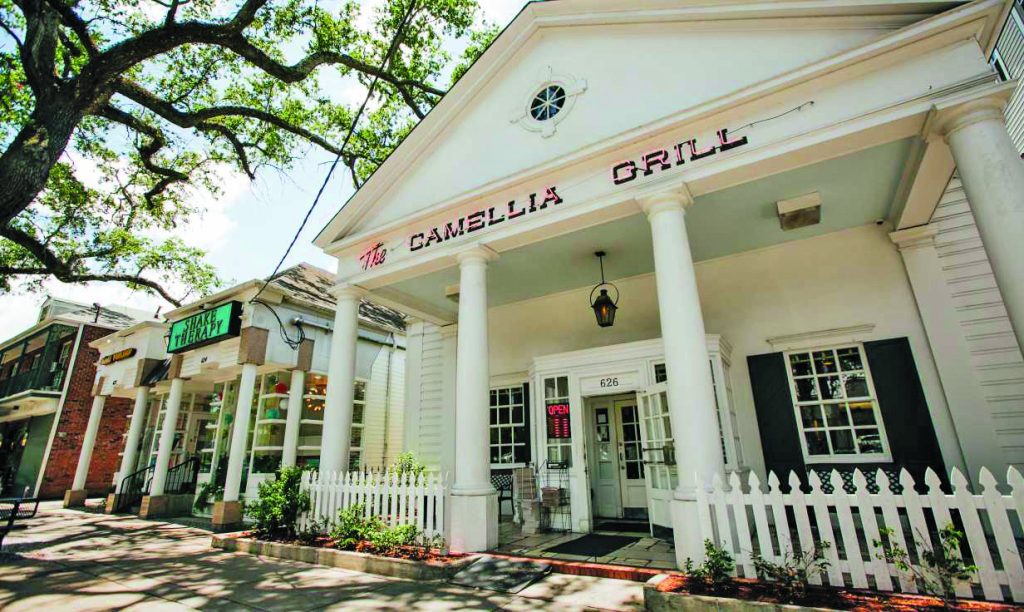 Tommy G's Coal Fired Pizza
901 Convention Center Boulevard, #115
New Orleans
www.tommygscoalfiredpizza.com/
504-358-2006
A meal the whole family will love located right by the convention center! Enjoy coal fired pizza and pasta with a special menu for kids.
Museums
New Orleans Jazz Museum
400 Esplanade Ave.,
New Orleans
nolajazzmuseum.org/
(504) 568-6993
A celebration of jazz! Dynamic interactive displays, educational programming, and musical performances make this museum a favorite with visitors of all ages.
Louisiana Children's Museum
15 Henry Thomas Dr., City Park
New Orleans
lcm.org/
(504) 523-1357
From the Peek-a-Boo Puppet Theater to Energy Exploration, a Water Wall, and Crafts and Creations at the Make Your Mark exhibits, kids will have a ball! The Waterfront Cafe offers kid-friendly fare.
New Orleans Pharmacy Museum
514 Chartres St.
New Orleans
pharmacymuseum.org/
(504) 565-8027
Listed on the National Register of Historic Places, this unique museum presents an extensive collection with interpretive displays documenting the practices of America's first licensed pharmacist

New Orleans African American Museum
1418 Governor Nicholls St.
New Orleans
noaam.org/visit
(504) 218-8254
The history, art, and other cultural contributions of the black community are preserved in the beautiful Treme Villa in the oldest surviving black community in the U.S. Beautifully landscaped gardens surround the villa on this former plantation.
New Orleans Museum of Art
1 Collins Diboll Cir., City Park
New Orleans
noma.org/
(504) 658-4100
New Orleans' oldest fine art institution hosts an impressive collection of over 40,000 pieces including photography, glass, French, American, African, and Japanese art. The Sydney and Walda Besthoff Sculpture Garden adjacent is one of the most important sculpture installations in the U.S. in a lovely setting of 200-year-old oaks, mature pines, camillias, magnolias, reflecting lagoons, and more.
The National WWII Museum
945 Magazine Street
New Orleans
www.nationalww2museum.org
(504) 528-1944
Designated by Congress as America's Official World War II Museum, this is an experience designed to inspire visitors of all ages with stories of heroism, tragedy and liberation. It includes a 4-D cinematic experience, galleries, and immersive displays.