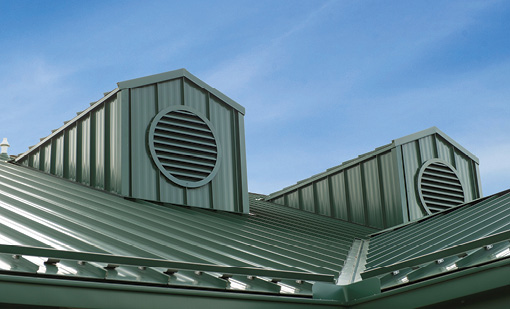 The S-5! ColorGard snow retention system was named the #1 Top Product for 2020 by Metal Roofing Magazine, a sister publication to Rollforming Magazine.
Of the more than 150 metal roofing products featured throughout 2020 in Metal Roofing Magazine, 66 made the final ballot. Readers were then given a chance to vote to determine the final winners.
In addition to S-5! ColorGard, the winners include:
• Ultra-Vent roof vent from A.B. Martin Roofing Supply;
• rFOIL 2200 reflective insulation from Covertech;
• 175S Snap Lock metal roofing panel from Drexel Metals;
• 4350 Metal Roof & Siding Construction Sealant from Geocel;
• RoloShield 25 (now Roloshield Plus) and RoloShield 50 (now Roloshield Pro) underlayments from Levi's Building Components;
• Double-deck roll formers from Metal Rollforming Systems;
• HT Wind & Water Seal underlayment from MFM Building Products;
• 2.0" Mechanical Seam metal roofing panel from Sheffield Metals;
• ZXL MB WoodBinder from ST Fastening Systems;
• R-Mer Force flashless edge metal system from The Garland Company;
• Galvalume steel coil from United Steel Supply.
A feature appears in Metal Roofing Magazine's February/March issue offering more information on each of the products.