Supplier offers tips for regional roll formers
By Sharon Thatcher
The steel market has changed significantly in recent years. Volatility is the name of the game and United Steel Supply, LLC, opened in 2007 to supply steel to the rising tide of regional roll formers, has been along for the ride. Will Waldrip, Vice President of the company, said the volatility is actually driving the market back to domestic steel.
"Our market is so volatile and has been for 7 or 8 years," he said. "We used to have a price cycle that was 7 or 8 months up, then 5 or 6 months down. You had a year of a cycle. Now our cycles are quarterly; you may have 1 or 2 months up, then all the way back down that same quarter."
Given the delay in receiving shipment of foreign steel it is too risky to gamble on those steep price fluctuations. "What stops us from buying a massive amount of imports is that you're buying steel today that's going to arrive in five months," he said.
United Steel Supply relies on several domestic partners for its steel, but its primary partner is Steel Dynamics (SDI) that provides them a consistent level of licensed Tier One Galvalume; Tier One being the highest quality, followed by Tier Two and Tier Three. Each does have a market, but Tier One is optimum for residential.
"With SDI, they control the complete supply chain from scrap to painted coil, so it makes it very, very easy for them to produce a quality product over and over because their paint lines are getting the same substrate every single day," he noted.
Partnerships are Paramount
Waldrip is a promoter of the idea that roll formers need to develop strong partnerships with their supply chain.
"If you are buying from a quality, reputable source, it's definitely going to make it easier on you because you're going to have less rejections and you'll have more yield roll formed through the machine," he said.
"If there's a defect 4,000 feet deep," he added, "there's no way somebody's going to see that. That means buying it from the highest quality source you can buy from, one that is competitively priced, so you can still be competitive in your marketplace."
There are a lot of factors that go into that.
"When buying coil, we encourage customers to ask for certifications. There are some companies that take the mill certification and create their own, where it doesn't show the country of origin, where the mill is from. I would tell customers you want a mill-produced certification. That's the best way to guarantee you know where your steel is coning from, you know how it is ordered, and you can tell the quality."
Waldrip said United Steel Supply will supply information on mill origins and mill certifications to any customer asking for it. "If someone is not willing to give you that, they're trying to hide something," he said.
Preferences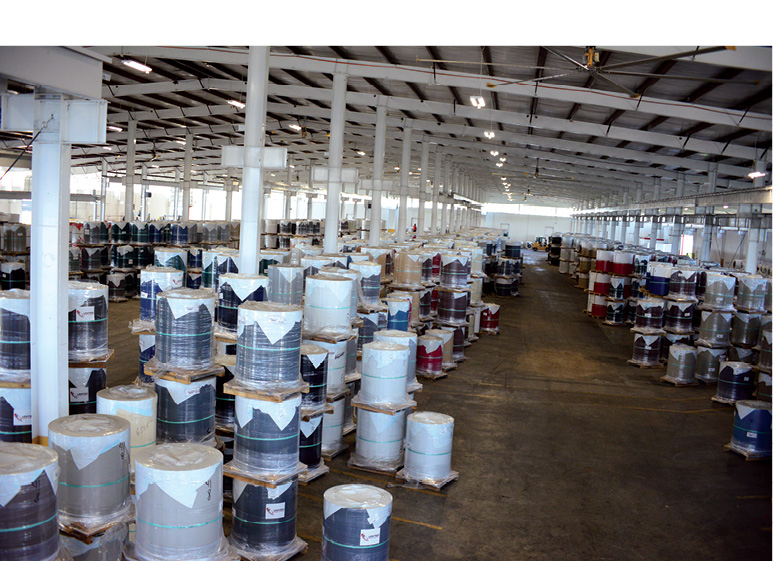 Like other suppliers, Waldrip sees regional trends for steel coil based on the particular market needs.
"It goes back to market demand," he said in regards to regional trends. "In the Upper Midwest they use a little bit heavier 29 gauge than what we sell in the south and southeast. I think that has to do with the winters and having a bit more load on the roofing, they want a little heavier steel to cover that." For a 29 gauge, United Steel sees the market for a .0153 decimal thickness in the Upper Midwest compared to a .0142 decimal thickness sold in the southeast.
Also determining steel selection is the type of building it will be used to cover.
"The segment determines the product," Waldrip continued. "For instance architectural standing seam on hotels and big homes, they're going to want thicker, longer-lasting, heavier-duty steel — 22, 24 gauge with a better paint system, a PDVF versus a Silicone-Modified Polyester (SMP). The mini storage is going to want the least costly steel."
Stocking Up
How much coil a roll former keeps in stock is an individual decision, but Waldrip said service centers today are spread across the country and can offer fast delivery.
"The market has changed quite a bit with distributors like United Steel and our competitors; our customers should not want to carry inventory. We're basically their consignment, they call us today and it's on their doorstep the next morning, 9 times out of 10," he said.
There are exceptions. "Of course they're going to want to carry in inventory a little more of the 4 or 5 big moving colors in their region, but less of the majority of their slow moving items."
"It's an individual decision," added Waldrip, "how much money they have to buy inventory, how comfortable they are in holding inventory and what their daily, weekly, monthly, yearly demand looks like."
Final Words
When asked to offer some final words to roll formers, Waldrip he said:
"Tell them to focus on quality. It makes all the headaches go away. Price is not the bottom line. I could buy steel every day cheaper than I'm currently buying it for, but it will cost our customers more headaches day in and day out. Don't sacrifice quality." RF