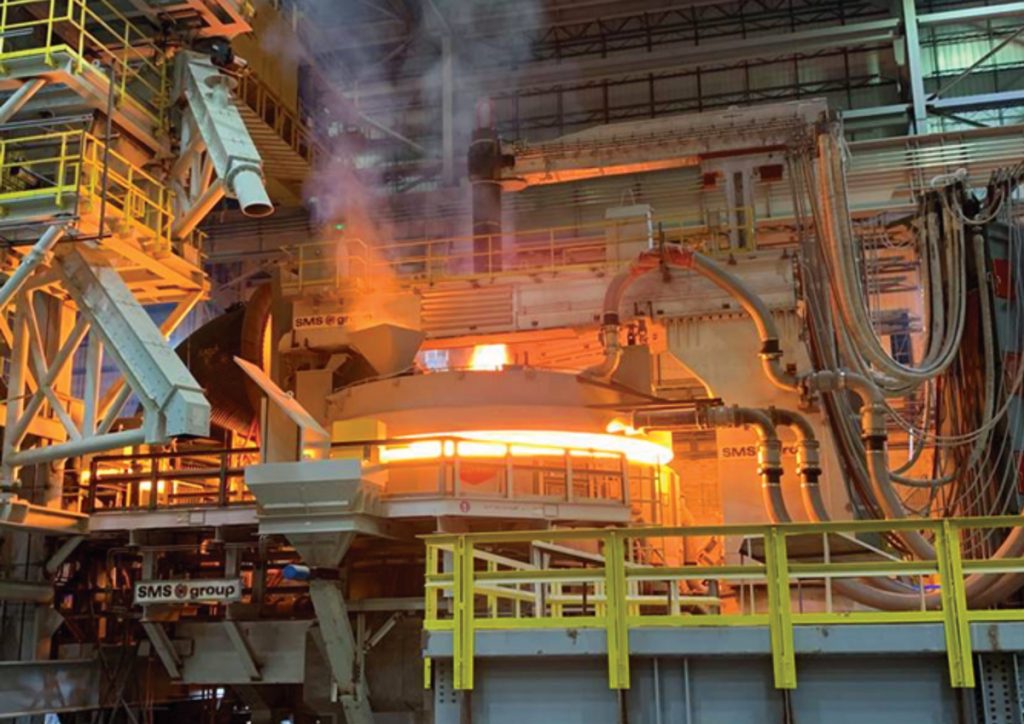 By Sharon Thatcher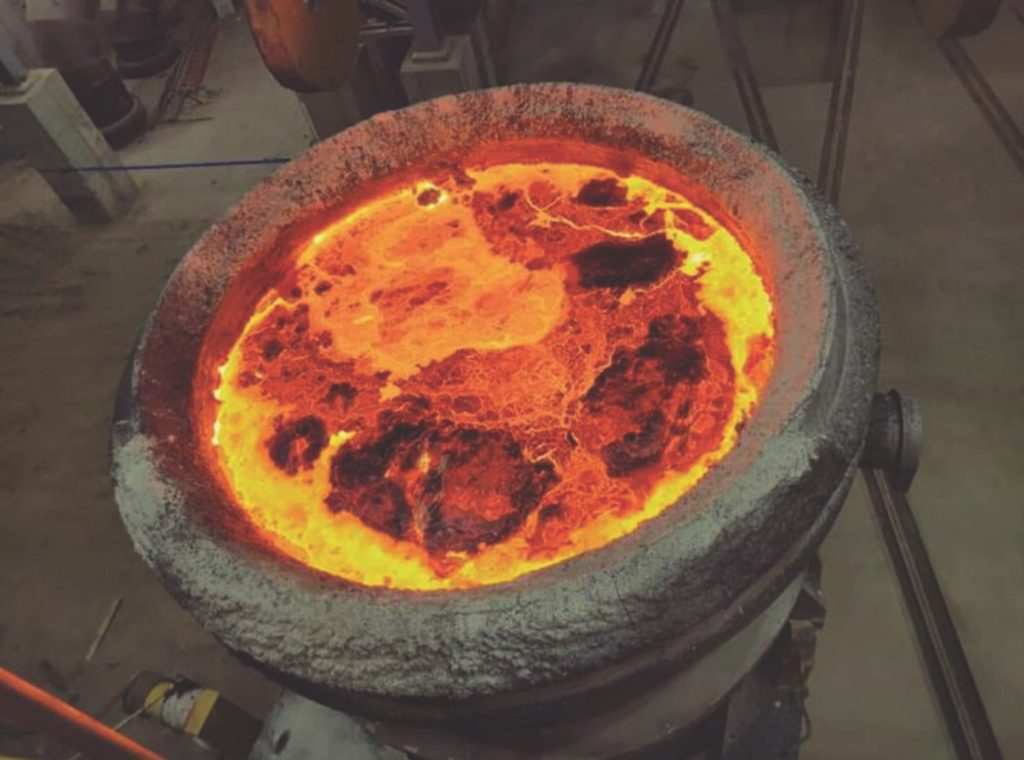 More than four years in the making, a former cattle ranch in Texas has now been fully transformed into Steel Dynamics Inc.'s (SDI) new electric arc furnace (EAF) mill operation. On Feb. 9, Texas Governor Greg Abbott visited the 2,600-acre facility in Sinton, Texas, as guest speaker at the official ribbon cutting.
The SDI Southwest-Sinton Flat Roll Division has been coming online in stages since late last year but is now fully operational. It includes a melt shop, caster, hot mill, pickle line cold mill, galvanized/Galvalume line, and paint line. These operations cover almost 2 million square feet of space, of which more than a million square feet are under roof.
Rollforming Magazine recently asked Steel Dynamics for more detailed information on the new mill and its operations. Official comments are quoted below.
Site Selection
The site was selected because of its proximity to existing transportation lines and existing power sources.
"You need good logistics for a steel mill and we have three class 1 railroad options, excellent truck availability, and we are only 19 miles from the port of Corpus Christi," Steel Dynamics said. "These logistical options are important for both inbound raw materials and shipments to customers.
"Sinton was also selected because the Texas and Southwest steel market has been underserved from a flat rolled standpoint. This is the first flat rolled mill located in Texas. It also has excellent proximity to our customers in Mexico.
"Additionally, the site works extremely well for a steel mill because of the close proximity to both electricity and water. The high voltage transmission line is located less than a mile from the site, which makes connecting very favorable. Although steel mills continuously recycle water at the facility, having access to low chlorine water is essential for the process. In the case of Sinton, a high-volume water pipeline just adjacent to the facility had the ability to provide water to the project."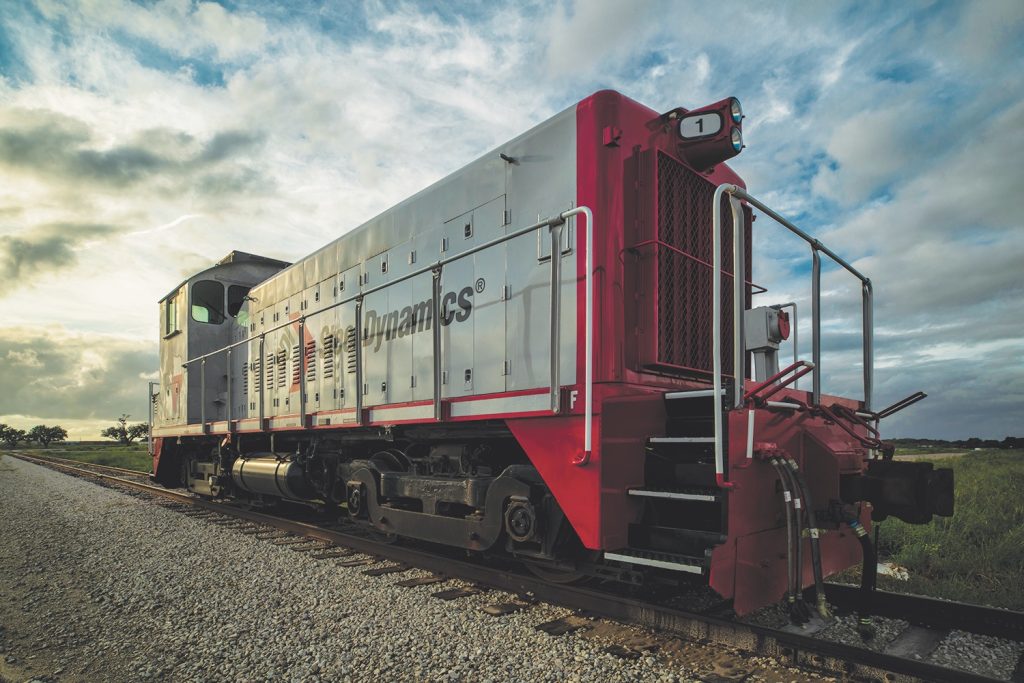 EAFs (also called mini mills) rely on electric power for operation and in some parts of the world, unreliable electric grids are posing challenges. SDI selected the Sinton site to avoid such concerns.
"The location of SDI steel mills is strategic in regard to power availability as well as relatively low-carbon footprint power generation," SDI responded. "Across the United States, renewable energy through wind and solar, is becoming more and more prevalent. The presence of a mini-mill is actually good for the regional electricity markets. While peak demand periods are a concern, our facilities operate 24/7, which enables the regional power grids to have a dependable base load that can anchor the consumption of power. With this anchor load, more renewable resources and more reliable power generation can be managed better by the power producers."
Future Expansion
The Sinton location allows for future expansion, which is already in the planning stages. SDI has announced it will add a galvanized/Galvalume line and an additional paint line.
The property also has build sites for campus partners. To date, six companies have committed to building facilities on the campus.
"Some of these companies will be steel consumers and others will offer processing including slitting, cut to length, and stretch leveling."
Steel Dynamics is expanding elsewhere in the country as well. The Steel Dynamics Flat Rolled Group will be adding a Galvalume line and paint line at its Heartland Division at Terra Haute, Indiana.
Employment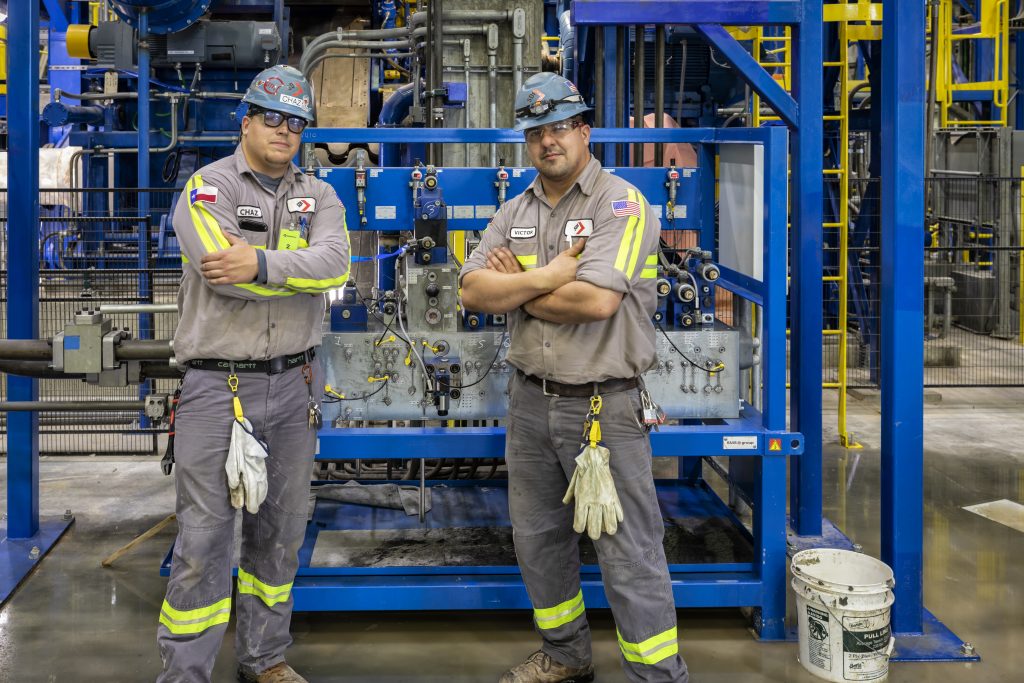 There are about 700 SDI employees based at the new Sinton facility and additional employees will be needed with expansion in 2023. Campus partners will provide additional jobs at Sinton.
Aside from SDI employees, the mill provided an estimated 2,500 to 3,000 jobs during the construction phase.
New Technologies
SDI Southwest-Sinton is the first flat rolled mill in Texas and has been heralded as a state-of-the-art facility. But what does that mean? Steel Dynamics says it can now cast a slab 5-1/2 inches thick and has installed rough stages in front of the hot mill to provide a better surface and improved property capabilities.
"This is also the first melting facility with the ability to produce products out to 84 inches wide," the company noted.
Scrap to Steel
The ecological advantages of EAF mills over the old legacy mills is well known. Steel Dynamics no longer operates any legacy mills (zmills using iron deposits mined from the earth and transformed into steel in blast furnaces). Instead, the company relies solely on recycling scrap metals.
The Sinton mill is the seventh EAF mill now in the SDI family. Its first EAF flat rolled steel mill was constructed in Butler, Indiana. It acquired an existing EAF flat rolled steel mill in Columbus, Mississippi. Four additional EAF steel mills produce long products: 1) an EAF mill constructed in Columbia City, Indiana, producing structural sections, rail and rebar; 2) an EAF mill acquired in Roanoke, Virginia, producing merchant steel shapes; 3) a specialty shape EAF steel mill acquired in Huntington, West Virginia; 4) a Special Bar Quality producing EAF steel mill acquired in Pittsboro, Indiana.
In addition, the Steel Dynamics Flat Roll Group has multiple finishing facilities.
"There are three finishing facilities in Pittsburgh, Pennsylvania, that we acquired known as SDI The Techs. Additionally, we have flat roll finishing facilities in Jeffersonville, Indiana, and SDI Heartland in Terre Haute, Indiana, both of which were acquired."
In 2007, Steel Dynamics purchased one of the largest metals recyclers in the United States, OmniSource. That company is integral to SDI's overall scrap-to-steel process, with its vast streams of scrap coming in from across the Midwest, Southern U.S., and Mexico; the latter becoming a focal point when OmniSource acquired Mexican scrap company, Zimmer, in 2020.
"OmniSource processes various scrap streams to provide the best value for the material as it is re-used," SDI said. "OmniSource is also excellent at managing the logistics of handling and moving scrap streams."
OmniSource works with shredders throughout the Midwest, Southeast, Texas, and the Mid-South to capture recyclable metals. The process has become very sophisticated, with engineering capabilities at shredding that can separate non-ferrous materials such as copper and aluminum, from intermediate materials that can be captured for economic value elsewhere.
The importance of having a 360-degree recyclable system from scrap to steel cannot be understated. SDI reported that in 2021, it consumed approximately 9.5 million net tons of recycled ferrous scrap and produced 9.8 million net tons of steel.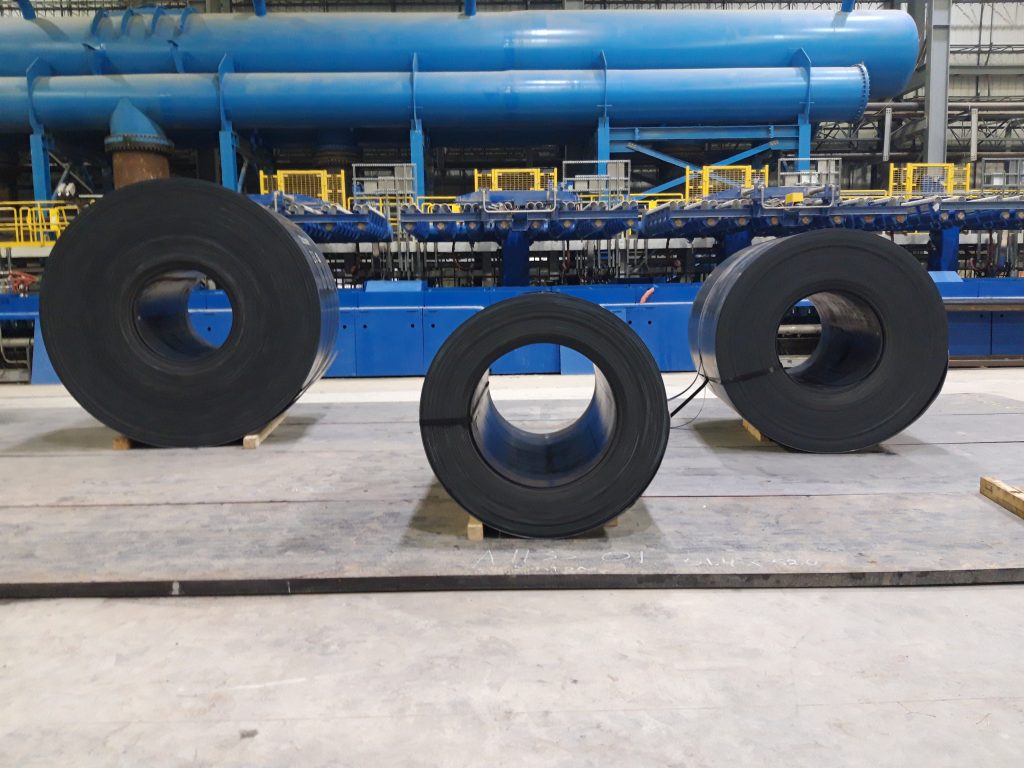 The Marketplace
Steel is used, of course, in many industries, and Steel Dynamics is a player in many of those industries. Approximately 50% ends up in the construction market.
"Steel Dynamics has one of the most diversified, value-added product offerings of any domestic steel producer," the company reported. "From our Flat Rolled Group, we supply Galvalume, galvanized, painted Galvalume, painted galvanized, and hot rolled products for purlin. We even make floor plate and weathering steel. We are a full line supplier to the construction market."
Environmental Goals
In its mining and smelting days, the steel industry did not enjoy a very favorable reputation among environmentalists. Today, the EAF version of the industry makes it among trendsetters in reducing greenhouse gas emissions. With such a highly renewable product to produce, it is no surprise that Steel Dynamics has set some lofty goals to keep ahead of the public and political demands to be earth friendly.
In its report to Rollforming Magazine, the company said:
With our EAF steelmaking and circular manufacturing model, Steel Dynamics is already a leader in the industry, and with our new goals, we are raising the bar even further for sustainable steelmaking.
Our teams' drive to be efficient and focus on EAF steelmaking technology have resulted in our Scope 1 and 2 emissions being among the lowest in the industry today. Our steel mills' greenhouse gas emissions are 88% lower per metric ton than the industry average of our U.S. blast furnace peers.¹ Our EAF operations energy intensity was 75% less than the average steel operations worldwide, when compared to the World Steel Association.
To achieve carbon neutrality at our steel mills, we plan to continue working to:
• Identify and implement emission reduction projects
• Improve energy management to reduce emissions and enhance operational efficiency
• Increase the use of renewable energy, including partnering with our utilities
• Research, develop and implement innovative technologies.
Market Outlook
Although the consumer market in general has been experiencing headwinds from inflation and higher interest rates, SDI continues to see a desire by consumers to spend:
"Our Structural and Rail Division and steel fabrication operations provide us with more specific insight into the non-residential construction sector. Based on historically strong steel fabrication order backlog extending into 2023, combined with the continued strength of order activity and broad customer optimism, we believe construction will remain strong in the coming year." RF
¹Based on Scope1 CO₂ equivalent emissions reported to the U.S. EPA.