By Linda Schmid
Mid-South Aluminum Holdings LLC is a family business, begun by a father and son, Alan Sallee, Sr. and Jr. who saw an empty niche and decided to fill it. The year was 1993 and the niche was as a supplier of coil for gutters and downspouts. They started Mid-South Aluminum in Jackson, Tennessee.
Still a Family Business…Just a Bigger Family
Flash forward 30 years and Mid-South is still a family business. That is how Alan Sallee, Jr., Senior Vice President of Sales sees it.
"Management treats employees with respect. We care about our people and their lives," he says.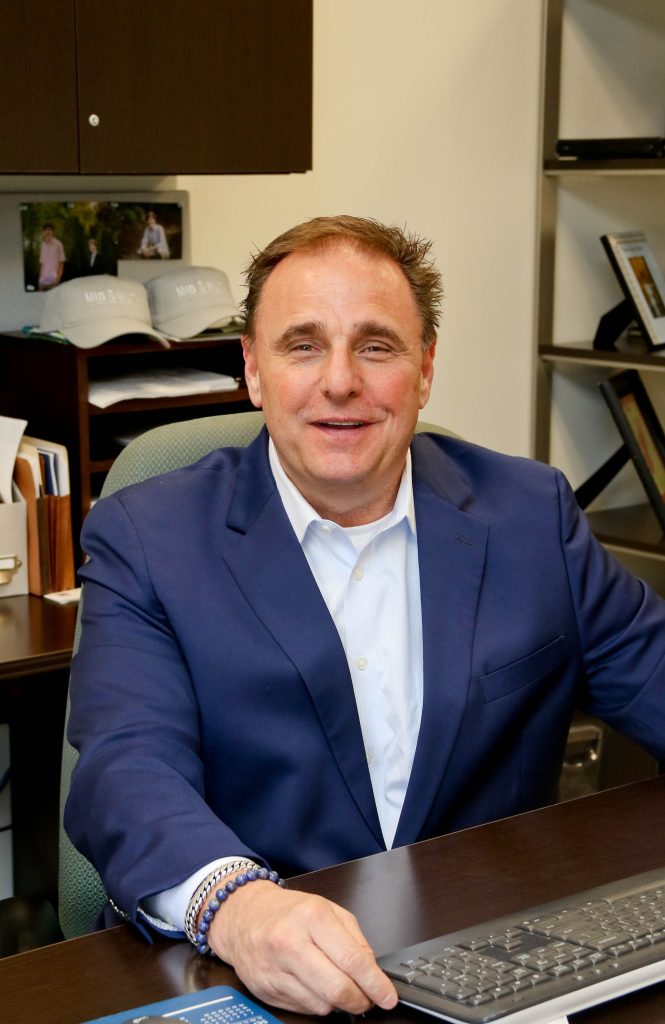 Sallee believes this is why the company has such great employee retention.
While the company dynamic is still the same, the business has grown and diversified. They provide coil for sheds, roofing, animal confinement, utility trailers, RVs, signs, and lighting. However, 50% of their sales are still in coil for gutters and downspouts.
Sallee says that he was able to grow his customer base because he knew the markets from working in distribution businesses previously. He knew how to talk to people in the industry and he understood how important relationships are. Relationship building has worked well for Mid-South; they have customers across the U.S.A.
The Underpinnings of Growth
The company is focused on supplying quality aluminum products and service. Mid-South supplies Just In Time delivery and caters to their customers, striving to provide whatever they want.
"If a customer needs something special, we'll work with them," Sallee said. "It's all part of building that relationship."
Besides having a customer service mindset, the company is able to provide this type of service because they are small, nimble, and able to make decisions in-house, avoiding delays that can occur in large companies with many layers. They also maintain a strong inventory, which serves them well. However, it can't compensate for every contingency.
In the last few years, the company felt the product shortages keenly. While the domestic supply was strained, business demand was strong. Unable to procure enough aluminum, they ended up buying tonnages offshore, securing enough to satisfy customer requirements.
Loyal Customers
As market prices rose, Mid-South, like so many companies, was obliged to pass some of it along to customers because costs rose too quickly for them to be able to absorb it all.
Yet, despite all of these challenges, Sallee is proud to say that their loyal customers stuck with them and they, in turn, supplied their customers with 60 million pounds of aluminum annually.
Like-Minded Companies Merge Into One
July 1, 2017, Mid-South Aluminum merged with Kripke Enterprises. The two companies have similar outlooks; both Sallee and Matt Kripke had companies they started with their dads and the families had done business together for many years. Knowing the Kripkes made the decision to sell his company easy, Sallee said.
Mid-South Aluminum retained its company identity through the merger; Kripke Enterprises is in the non-ferrous metal recycling business. However, the merger has been helpful.
"Merging provided us with a bigger presence," Sallee said. "Kripke also provided us with infrastructure we were lacking."
Company Culture that Fosters Relationships
Sallee and his team conduct business based on three guidelines. In fact, they recite the guidelines at the beginning of every meeting to set the tone and keep their values in the forefront of their minds. They are:
1. We do what we say we are going to do.
2. Relationships are the backbones of business.
3. We provide solutions.
When you live these core values combined with a valued commodity, the future looks promising. Sallee sees continued growth in the aluminum industry.
"The changing interest rates will probably cause a downturn in residential projects," he said, "but they haven't created too many replacements for aluminum." RF