By Linda Schmid
Businesses can be started for a number of different reasons, perhaps a lifelong passion, someone's desire to be their own boss, or maybe a gap in the market that needs filling. Legacy Building Solutions' began as the result of the latter reason. 
Marion Herschberger had worked in manufacturing, building overhead doors, and as a contractor building houses and pole barns. In early 2020 he and a partner realized that locally there was only one roll-formed panel producer and their service left a bit to be desired. In June of 2020 they purchased Steel Star and operated out of that location for a year and a half. In June 2021, work began on their new facility on the main road just outside of Arthur, Illinois. They moved to the new location on February 7, 2022.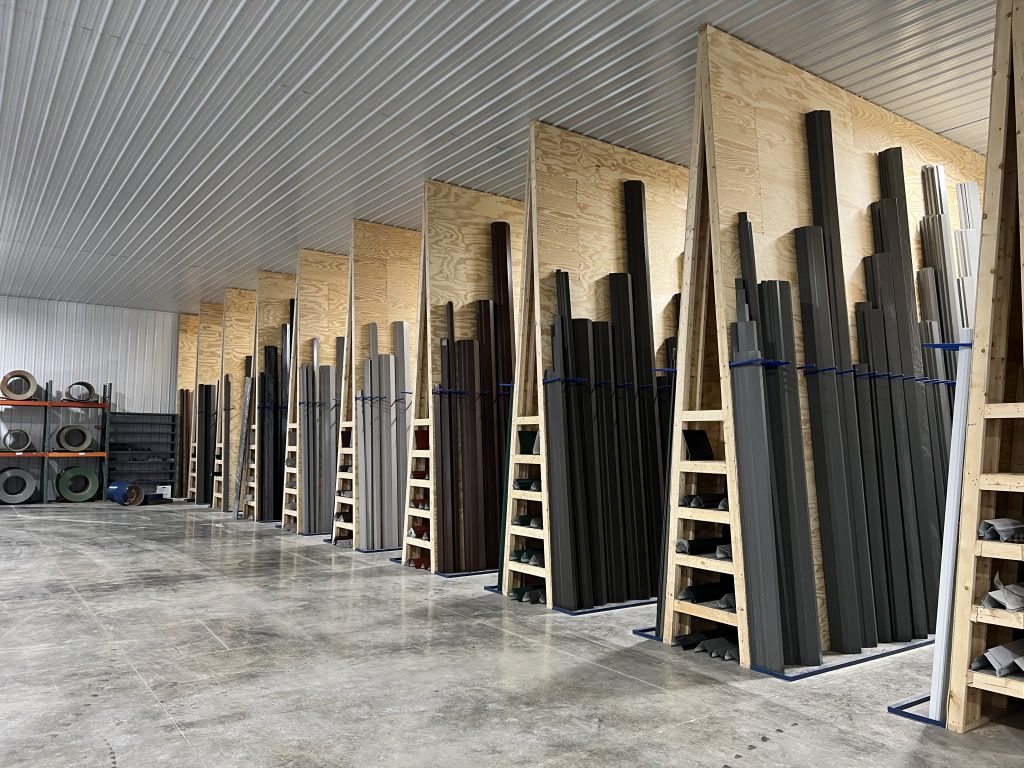 In the beginning, the newly renamed company offered core products: rollforming metal and trim and they offered a quality product. Quality had never been the hurdle for the business, though. Legacy Building Supply's challenge was getting over the company's reputation as providing substandard service.
They began selling service. They put together a great team of employees, they were nice to people and they followed through on their promises; they were developing relationships. They wanted people to enjoy coming in and doing business with them. People did, and the word quickly spread.
The company began with 3 people; now they have 16. Their product line has grown to include lumber, siding, soffit, and doors. The goal is to provide everything for complete pole barn packages for garages, horse barns, storage units, and agricultural buildings. They sell to contractors and retail, including some DIYers. The contractor portion of their clients are 50% roofing and 50% pole barn contractors.
A 4,200 square foot retail store serves local foot traffic. It's geared for contractors and DIYers. They stock a full line of Milwaukee Tools, electrical components, hand tools, and plumbing supplies. They also have an outdoor section, grills, and they are starting to stock paint supplies.
Located in central Illinois, their service area extends about 150 miles to Missouri and Iowa.
For the first couple of years, they used the machines they had inherited from the acquired business. When they built the new facility, they decided they needed some new equipment, too. After some consideration, they decided to purchase new machinery because they didn't want to deal with the unknown variables of how long used machines would last and how much repair would be required.
They purchased a new SWI Marxman Plus Slitter from SWI Machinery and a new Single Bender Curved Jaw Variobend from Hershey's Metal Meister. They were drawn to SWI because of the company's machines having a reputation as solid and robust. Herschberger had worked at Hershey's for a while, so he knew the quality of the Variobend, making it an easy decision.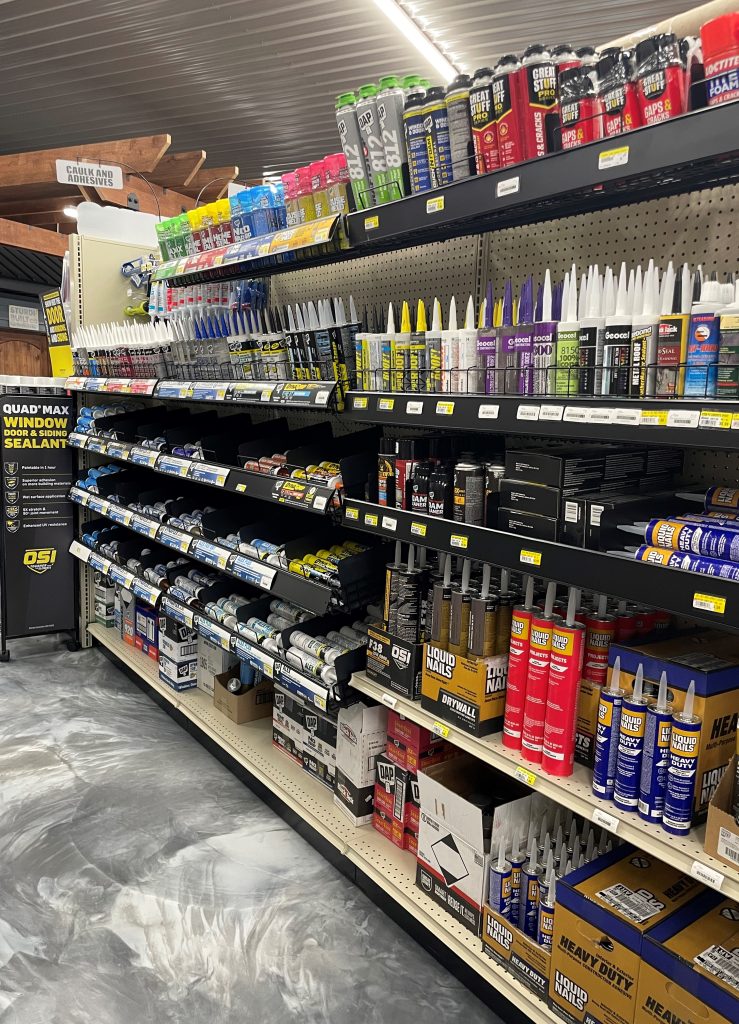 SWI came in and spent several days training them on the new Marxman Slitter. Training on the new Variobend was minimal and seamless, largely because of Herschberger's experience at Hershey's and his rental of a Variobend from the previous Steel Star owner.
Legacy's main source for coil is Northern Steel Alliance; United Steel Supply is also a supplier. Plyco for doors, Blue Links for lumber, and Richland Laminated Columns are their main suppliers for building components.
Herschberger says he has learned a lot in the last few years. Getting to know people is important. There are a lot of good people in the industry and, he says, there are connections all over. He believes that developing good processes is key; it enables a company to deliver consistently excellent service. In turn, excellent service is what enables a company to develop lasting relationships with customers.
Herschberger expects to expand the company's footprint for lumber storage at some point. He also sees trends in the industry that make him hopeful regarding the future. From more agricultural building to a lot of re-roofing, industry prospects look good. Plus, there are more and more people moving toward metal building for their residences. In fact, Legacy has built several barndominiums over the last year. All of this gives Herschberger good reason to believe that Legacy will continue to grow, providing quality products, great service and expanding to more locations. RF