By Sharon Thatcher
July 20, 2020, marked the beginning of a new adventure for the Nathan Yoder family in Little Suamico, Wisconsin. Trucks arrived that day to fill up the empty 6,600 sq. ft. former seed warehouse that will now serve as the center for their new business, Your Quality Metal.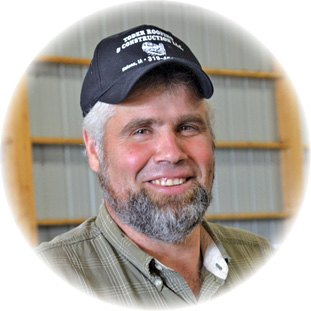 Arriving on the trucks were all-new roll-forming machines from Hershey's Metal Meister, Mattoon, Illinois, and Acu-Form Equipment, Millersburg, Ohio, notably two major machines: an Acu-Form ag panel roll former and a Variobend folder.
Starting a roll-forming business is a big investment for anyone, let alone someone who has never operated a roll former. But a major customer is already lined up, and representatives from Acu-Form Equipment and Hershey's Metal Meister were on hand to install and prep the machines, then train Yoder in the mechanical operations. He said, "Technology just frustrates me," so his wife Ruth is learning that part of the business.
In the beginning, Your Quality Metal will be a family operation with just one additional employee. They're taking a wait-and-see attitude before adding more.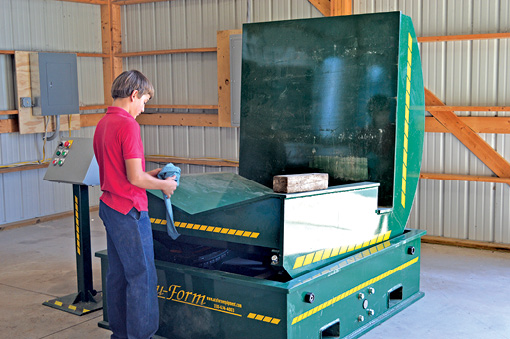 The first customer is Kauffman Building Supply, a local lumberyard and truss plant that is just over three years old—they will begin relying on Your Quality Metal for its supply of metal panel and trim to expedite local delivery.
Like so many in the roll-forming industry, Nathan Yoder started his journey as a frustrated contractor. At one time, he owned a building company in Iowa with up to 17 employees. He had a fast turnaround source for panel and trim there, but when he moved to Wisconsin to continue the business while starting a dairy farm, the story changed. "When we moved up here, when ordering trim, it was five to seven days from the time you ordered it to the time they got it in. Then if you were short a piece or you miss-cut something, it was another five days before you could finish your job," he said.
As much as he loves dairy farming, it has not been the most stable of occupations, even in Wisconsin, the Dairy State. Faced with the decision of either growing his herd from 90 to 200 or 300 cows to compete or going in a totally different direction, he reflected back on his experiences as a contractor. He understood the needs of contractors versus the lack of a local supply chain to help get supplies to builders faster.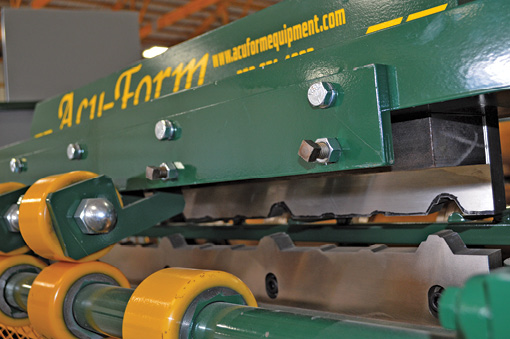 "I came up with this idea about a year ago and got cold feet," Yoder said. He has a young family to support and had to ask himself, "Did I really want to do that?"
But as his farm income shrank, he had to make a decision. The roll-forming idea never went away and eventually Ruth encouraged him to take the plunge. "So I tell her, if it works it's because of her," he said.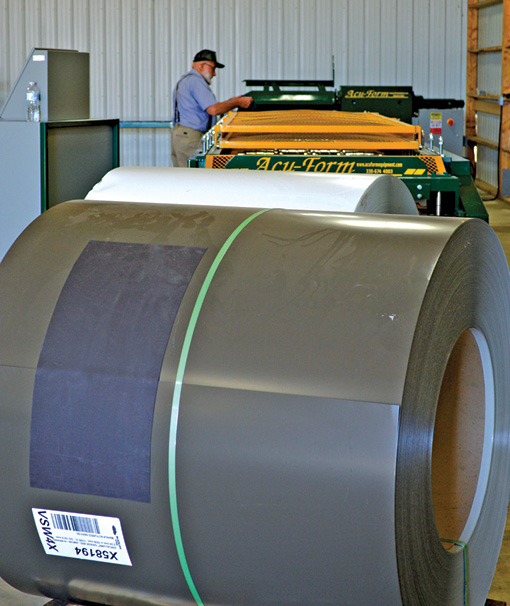 For now, Yoder plans to juggle both milk and metal. "Life is good if you enjoy what you're doing," he believes, and he enjoys dairy farming. He loves animals, so he'll continue to rise at 4 a.m. and head to the barn. "That's when I can relax, when I'm in the barn with the cows," he said.
"That's my passion, the cows," he continued. While he thinks he'll enjoy roll forming, he admitted half-jokingly, "I have dreams of maybe turning [the roll-forming operation] over some day, and going back to farming when I no longer have to make a living at it."
Rollforming Magazine was on hand the day after Your Quality Metal's machines were unloaded and placed on the former warehouse floor. With Yoder's gracious consent, we will continue to follow his journey from time to time in future issues of the magazine. There are sure to be moments of revelation to share: "Wish I'd known that," "Might have done that different," and "The best decision I made" are likely to be among them.
Readers who have already taken that journey may see themselves in his reflection, while those who are thinking of a similar journey may dare to follow in his footsteps. In either case, we welcome you along for the ride.
If you have a story to share about your own experiences in the roll-forming industry, email [email protected]. RF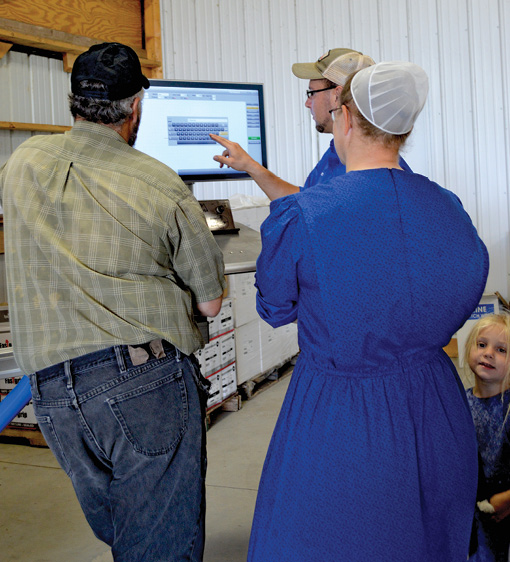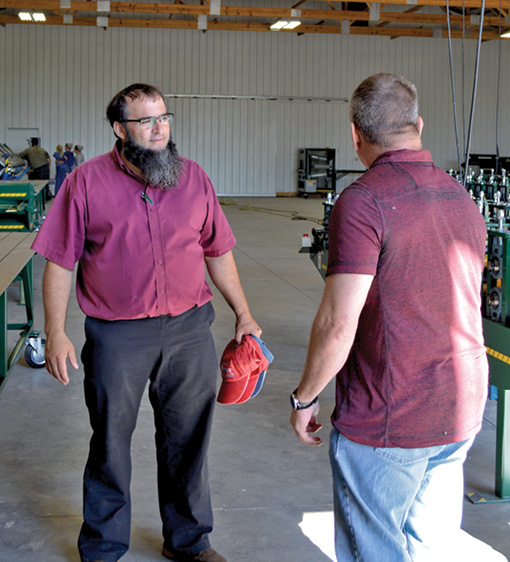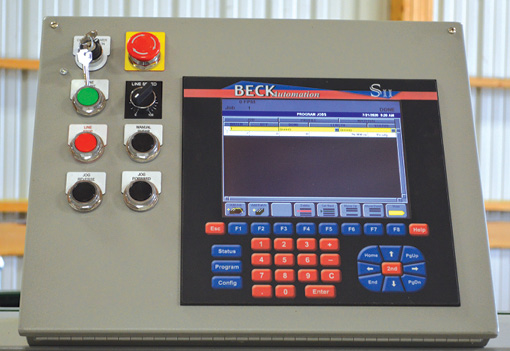 Originally published as "From Milk to Metal" Fall 2020 issue Rollforming Magazine.