By Linda Schmid
In the beginning, there was ONE machine. Ewald Stellrecht created a panformer machine to allow builders to create their own roofing panels, thereby avoiding the high prices of pre-formed panels and the intensive labor required to create them manually. The orders poured in and in 1978 the Roll Former Corporation was born.
The company had several investors and the company's product: a roll former, 5-6 tooling stages long, that created 1" mechanical lock standing seam panels from copper or tin. The machine shop was so busy making this product that Stellrecht couldn't continue the innovation he loved. Eventually, he decided to break from the investors and start another independent company, ESE Machines. Some of the remaining investors thought Roll Former wouldn't last and they got out.
Gerry Corkery and Phil Altomare took the helm. Altomare ran magazine ads promoting the machine, and the company grew. The company made a positive impression on the Ball Mason Jars Company, which was big in selling zinc. They began buying machines from Roll Former Corp. and placing these machines in the field, thereby expanding their customer base for zinc panels. This was a big boon for Roll Former Corp., too.
About 8 1/2 years ago, Bob Schultz and John Dumke purchased the company from Corkery and Altomare. A year and a half ago, Tennsmith purchased it from them.
Challenges Or Opportunities?
Today the company has grown to 28 employees. Many companies are finding it difficult to find employees these days, but it's always been a bit of a challenge for Roll Former, even though they are located in Chalfont, Pennsylvania, just forty miles outside of Philly.
"Most people aren't versed in building roll forming machinery, so there is a steep learning curve," said John Dumke, Vice President of Sales and Marketing.
Further, while they build 25 standard machines, they account for a minority of their sales, which certainly adds to the complications of learning the job.
"Now about 65% of our sales are custom machines," Dumke said.
Why is so much custom work necessary? The industry does not have standards that allow for one-size-fits-all. There are no standard flashings; they are different for shingle, metal, and built-up roofing. Every marketplace or area across the country has their own needs. Roll Former has a very customer-centric culture, so they develop the machine that the customer wants.
An inherent challenge in their business model: Custom work is not straightforward and cannot be completed as quickly as standardized work. With standard machines you make hundreds of the same parts, and they don't have freshness expiration dates so you can make many pieces ahead.
"But with custom work, a lot of things are one-off," Dumke says. "Custom built takes longer to design, cut, do machining, lathing for round parts, milling for square, painting, welding, testing, and fine-tuning. At some point we were dumb enough — or gutsy enough — to veer off into this custom stuff. Either way, it has blessed us with a lot of work," Dumke concluded.
Something to Take Pride In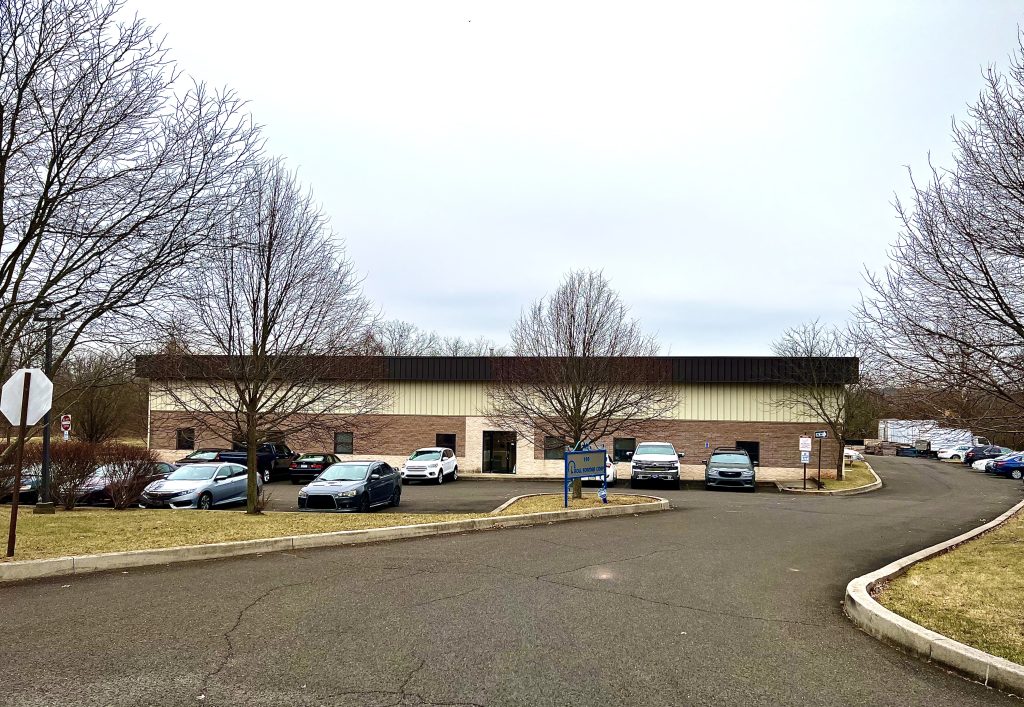 Custom work has an up side beyond keeping busy.
"We've had customers who were told that what they are looking for can't be done," Dumke said. "Then we do it, and the customer is excited. We designed and built the widget they dreamt of! There is a special satisfaction in helping somebody with something unique."
Dumke said they've made a lot of intricate, custom, cool machines over the years. They're made in America and they are good quality machines, but they're not expensive.
"With some good down time and good maintenance these machines last 15-40 years if they are being used for what they were meant for. Some machines from 45 years ago are still around," Dumke added.
Despite the challenges of custom work, employees tend to stay at Roll Former. Pride of craftsmanship is certainly part of that. Dumke adds that the group is like a "Band of Brothers" and Jackie, the only woman, is their "Mother Hen." Also, the company treats them well. For example, the Smith brothers, owners of Tennsmith, added air handlers to their plant. It had nothing to do with production and everything to do with the employees. According to Dumke it is unusual to see such attention paid to employee comfort in that kind of facility.
Employees get to work with some nice equipment, too. They have a new CNC lathe. Staying up-to-date on equipment is important to their work and they hope to be doing some more updating in the future.
The business philosophy of the company is one that is just as good for working with employees as it is for customers. They've always been straight forward and honest. Dumke gives this example:
"Over the years, customers who have discovered that the wait time for their new widget is months down the road have offered expediting fees and up-front deposits. We have always turned them down. While we appreciate the offer, how could we push someone else out of the way so the expediting-fee-paying customer can assume their place in line?"
Customer Service Through the Tennsmith Family of Companies
As part of the Tennsmith family with sister company, Roper Whitney, they are able to handle just about any need that a rollformer has. So if someone wants something that Dumke's team doesn't have, they refer them to one of the other entities. Sometimes a startup company will ask for six profiles on a roll former and they will be dissuaded. A machine might do six profiles, but usually it will only do two or three really well. The Roll Former group will suggest that the company get a folder first. Tennsmith or Roper Whitney can provide that, then they will help the start-up figure out a future plan for adding on other machines over time. They always try to do what is best for the customer.
The way things are going, Dumke sees blue skies ahead. They have a lot of business on the books and the phones keep ringing with people who are interested in their equipment and those who have ideas for custom work. With custom work and a broad standard product line, the sky is the limit. RF