By Karen Knapstein
Pro Cut Metals was founded to provide high quality metal components at a fair price. The business was launched in April 2021, in the midst of the COVID pandemic.
Andre Yoder, who co-owns the Easley, South Carolina, business with his dad, already had experience in building supply and metal forming businesses, so the company launched successfully and has been growing steadily since.
There's plenty of competition in the area. Andre established the business on a foundation of quality products and excellent customer service. Keeping their commitments and following up on promises is a top priority. He says customers need roll formers that do what they say they'll do, follow up on promises, and provide great service.
Getting Started
Andre explains that while Pro Cut Metals is new, it wasn't started without experience. His dad owns and operates two sister companies: a truss-making plant and a building supply store. The roll-forming business is a natural fit with the family's other businesses.
"We purchased an existing roll-forming company," he explains. The roll-forming company was very small and rolled metal primarily for themselves and a small group of outside customers. "They had the machinery and were willing to sell so we bought that machinery and we were able to take over the business name and rights."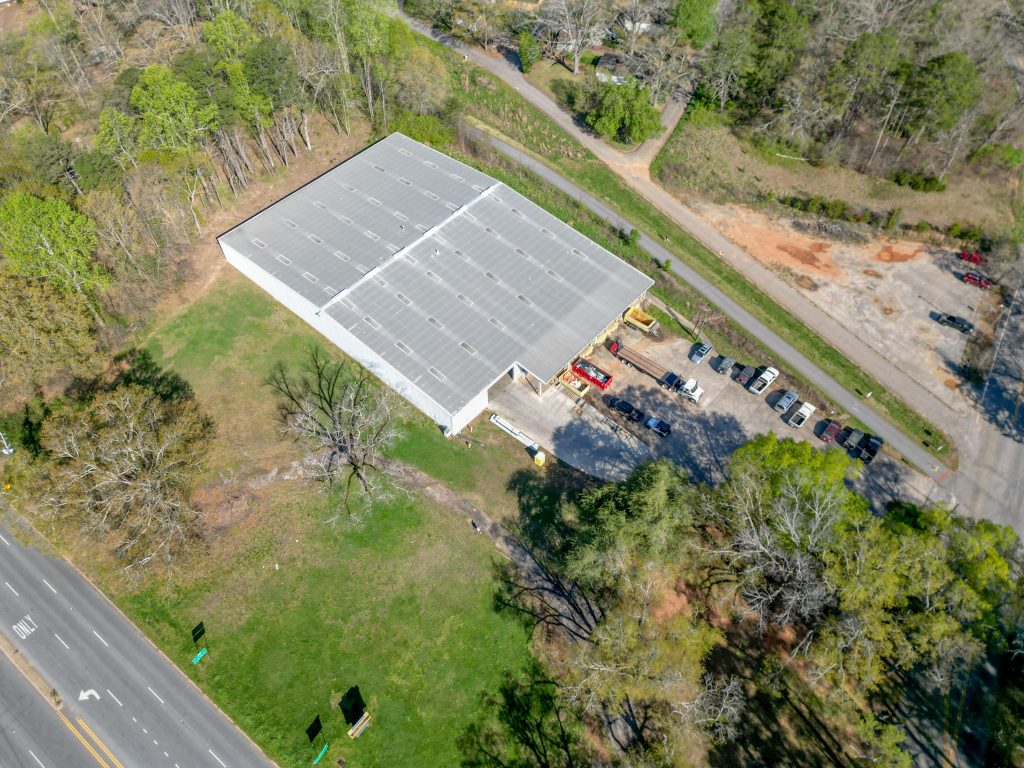 Andre added new folders to the equipment lineup, making sure he had all the necessary equipment to make the components. And made sure he knew how to use it by getting a lot of training; he even worked in someone else's shop. "I have friends who owned a shop down in Georgia and they let me work down there. I might not know how to run the equipment the best way," he muses, "but every one of our guys who operates the equipment does."
Meeting Customers' Needs
Between the purchased roll forming company's customers and the customers from Pro Cut Metals' sister companies, PCM was able to launch with a large enough customer base to get the company going — "and it grew from there." Currently, their largest customer segment is roofers. The company offers PBR, standing seam, and Tough Rib. The PBR and Tough Rib are made on a Metal Rollforming Systems double-deck roll forming machine.
They also offer three types of standing seam panels: Snap lock, mechanically seamed, and nail strip standing seam. When making panels on the jobsite, they use a portable Schlebach Quadro machine, which is transported in a custom trailer.
Their commercial PBR panel with four 1 1/4" ribs is most commonly made in 26 ga. "Tough Rib is most commonly 29 ga. but we can do 29 and 26 ga." Tough Rib panels have five 3/4" high ribs. To meet customers' needs, both PBR and Tough Rib panels can be rolled in custom lengths from 3' to 45' long.
"We really push the best quality," emphasizes Andre. "Most often we use 24 ga. with Kynar for the standing seam, but offer select SMP colors in 26 ga." (SMP and Kynar coatings are from Sherwin-Williams Coil Coatings.)
"We also make all the associated trims and accessories that go with those panels," he offers. Trims are made with folders and roll formers. In addition to the Schlebach Quadro portable and the MRS stationary roll formers, they also have a Schechtl shear and a Schlebach slitter line.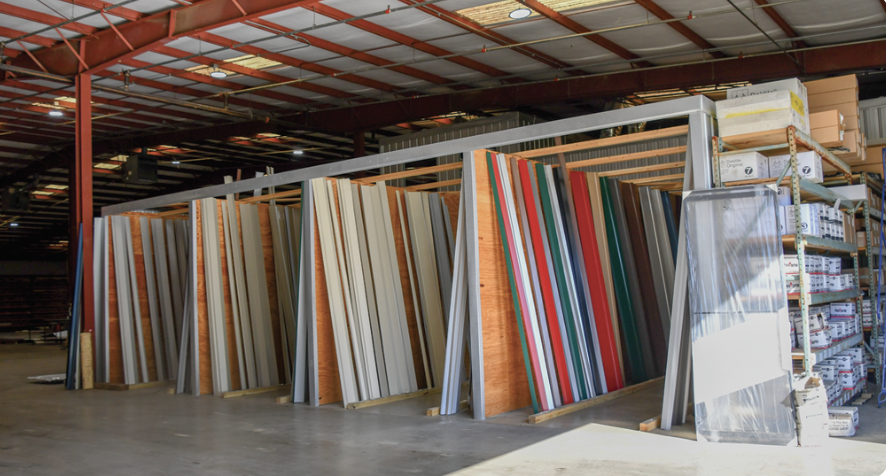 They added a new 20' Bradbury folder and a 20' Joerns folder, giving them the ability to fold trims up to 20' long. "We mainly fold most of our trim and are able to fold it to what the customer needs and wants. Every job is unique and every job may need a unique profile for eaves or gables. We're kind of able to draw that up and fold it to whatever the customer needs in profiles and lengths."
Building Opportunities
Last year, 2022, was Pro Cut Metals' first full year in operation. "We experienced a lot of growth and have a lot of optimism for 2023. There are more customers that we can still reach out to and service well," Andre says.
To better serve their builder customers, in January 2023 Pro Cut Metals began putting together complete post-frame packages. "With partnerships with our sister companies, we're doing full post-frame packages. We do the framing material, the wood or steel trusses – everything that's needed in a post-frame package." They will sell the packages to builders or even work with independent contractors, subbing out the labor if a customer wants a turnkey package.
He observes, "Barndominiums are becoming popular in our area. We manufacture our own trusses so we're able to provide them at an even more competitive price. We manufacture our own steel components and put the packages together. We have good partnerships with builders, as well, to bring a lot of different things to the table with what we provide."
Andre attributes the growth in popularity of barndominiums to both economic and aesthetic factors. "If done correctly, framing [a post-frame home] is cheaper than a conventionally framed house. People like that it's new. It can be harder to get loans, but people have been able to find ways to make it work in our area."
Andre reports a lot of other building opportunities in their area, including agricultural storage and residential garages. "Farms need sheds and hay barns, so we get a lot of requests for those."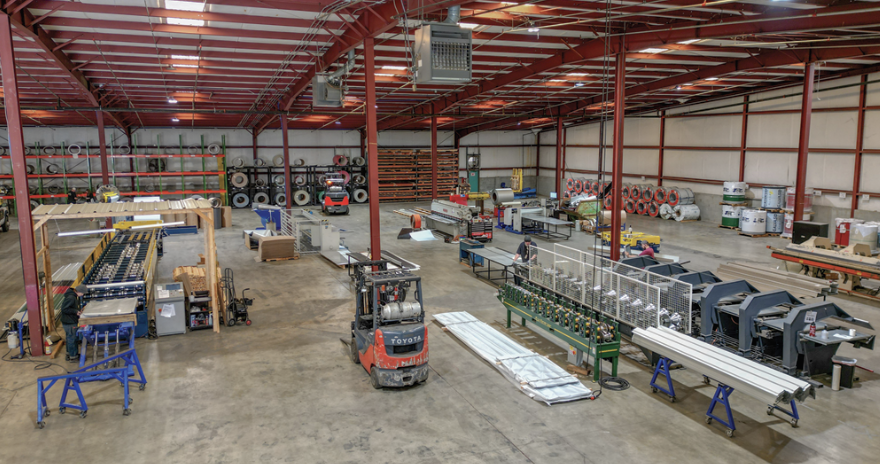 Pro Cut Metals owns their own delivery trucks and currently serves customers within a two- to three-hour radius. "We do go four hours away for some customers if it makes sense." Factors impacting delivery areas include delivery routes and whether or not the distance will affect their quality of service.
Staying Focused
When the roll-forming shop started up in 2021 under Andre's ownership, they had about eight employees. They now have 18, which is more than 100% growth in 2 years. Andre recognizes and appreciates how his employees have made the success and growth of his company possible. "Your employees make up what the business is," he states. "We have a great work culture. Our employees take ownership and pride in what they do." With that it doesn't all fall on Andre to make sure it all gets done correctly. "We have great people that get the job done correctly."
Andre spells out their biggest factor for success: "We operate all of our companies (the metal shop, truss plant and supply store) using excellent business standards. We give 110% and keep working until we're the best in our sphere of influence. Once we're the best, then maybe we can expand. But we'll keep working to be the best. The moment we stop working on that, that's the moment that someone else surpasses us." RF