Roll former manufacturers routinely research ways to keep equipment designs competitive. This means responding to market changes, as well as looking for ways to help its roll-forming customers avoid problems arising during equipment operations. 
Combatting Improper Adjustments
A common problem Metal Rollforming Systems (MRS) identified was when operators made improper adjustments to tooling. It can result in the premature wearing or damage to tooling which is expensive to replace or rebuild. If your machine uses modular tooling, you may only need to replace the affected die, but tooling sets where both the shafts and dies are tooled from one solid piece of steel require the entire shaft and dies to be replaced. In either case, MRS President Bill Griffin said an adjustment error is "costing the operator more money and increasing downtime."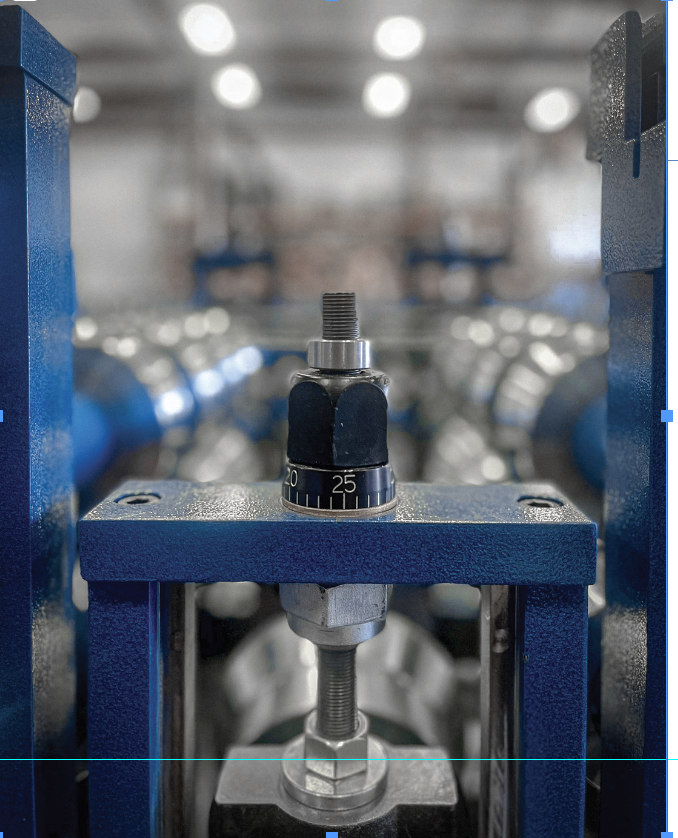 MRS came up with a solution that prevents operators from making such critical errors. "We have gone to a minimum clearance positive stop device on our calibration nuts, preventing the operator from going below the minimum adjustment range and causing the dies to touch," he explained. "We've found this greatly reduces the possibility of damage."
New machines for new styles
Styles change, even in panel lines, often cultivated by larger roll-forming operations looking to distinguish themselves with profiles only they can provide. Two trends MRS has identified is board and batten, and quad rib panel.
We have been working closely with our customers over the last few years to identify and fill needs within the metal industry," Griffin said.
Out of that collaboration two years ago they introduced one of the few board and batten machines on the market. It comes optioned as either a manual fed or an automatic feed line and typically appeals to larger panel providers who can justify a dedicated machine in their service area.
Griffin said the machine has been a very popular profile since the machine's release two years ago. "The clean lines of the profile coupled with some of the new paint and print textures such as wood grains, and rustic colors has been a real win for our customers, driving an increase in business across all product lines," he said.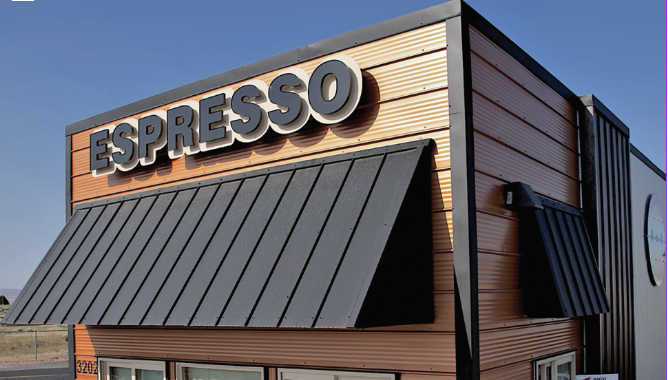 The MRS custom tooling design team also came up with a through-fastened quad rib panel. "It mimics the look of standing seam but has 36" coverage, runs 40.875"-41", 29-gauge material, and nests for shipment," Griffin added.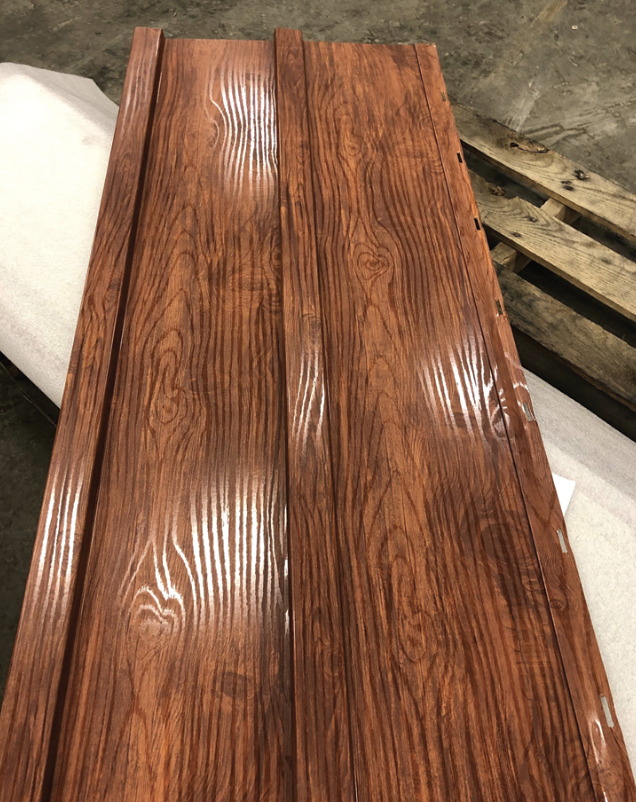 He explained that the quad-rib profile "allows end users to have the aesthetics of a concealed fastener roof with sharper and narrower ribs as found on a snap lock profile, while maintaining the price point of a typical through-fastened roof all while keeping a ¾" tall rib and utilizing existing trim."
Yet another newer profile from MRS is a bit of a hybrid between the standard board and batten and the quad rib: a through-fastened board and batten. "It offers the contrast of a wide pan with sharp batten ribs," Griffin said, and is a "cost-conscious alternative to end users who want the board and batten look but with a quicker and less laborious install."
Eliminating Wavy Edge Curl
Wavy edge curl is one problem the Bradbury Group was able to correct by listening to its customers. 
Wavy edge curl was increasingly showing up with the popularity of ag panel, which is more susceptible to wavy edge problems because of its lighter weight. The condition occurs during the slitting and recoiling of master coils, and while it's a problem quality-conscious steel makers have resolved on their end, it still shows up on the market through various national and international coil-sourcing streams from companies selling cheap or secondary-quality steel.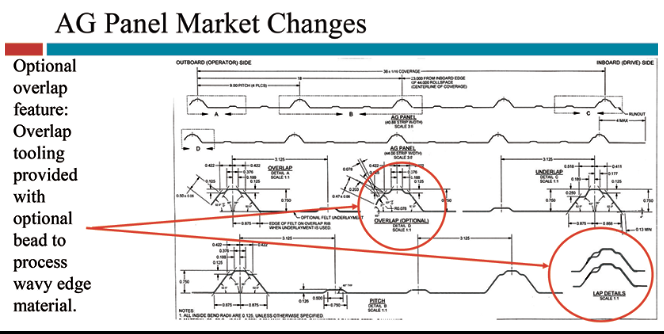 Roll-forming operations that routinely use variable coil sources are the ones most likely to confront the condition. If left unchecked, wavy edged panels can affect installation and result in a loose overlap between panels, and consequently poor panel performance.
The problem started showing up around 15 years ago, coinciding with the popularity of ag panel, noted Ben Schmidt, Industry Sales Leader for the Bradbury Group.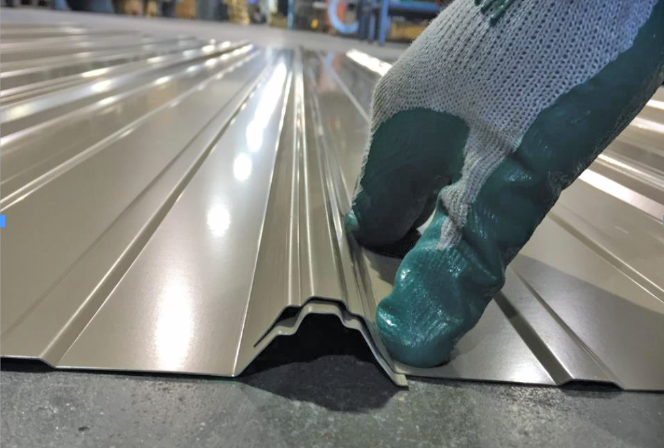 "Customers came to us and asked: What can I do about this wavy edge so I can process this steel and not have to send it back," he said.
It can be corrected during the roll-forming process through setting adjustments, but a solution created by the Bradbury technical team was to develop special tooling. It depends on a simple bead in the overlap that forms out a wavy edge. It is an optional tool set for your Bradbury roll former, so one you can investigate if routinely using steel stock that tends to create wavy edge.  
Flattening Smiley-Faced felt underlayment panels
Bradbury dealt with another panel issue rollformers were facing with the popularity of ag panel: curved or 'smiley-faced' panels showing up with the increasing use of felt underlayment. Applied on the bottom side of metal roofing panel, felt underlayment is great at controlling heat, cold and condensation issues. But an issue arose when the panels didn't lie flat after application. As Schmidt noted, "When felt underlayment became popular 10-12 years ago, we had customers coming to us and saying, 'we're running this stuff on the bottom of our sheet and it's smiling at me; I want to run a flat sheet.'"
There were ways of controlling the problem through adjustments such as adding roller stands to allow more time for the edges to form, but Bradbury developed another solution by engineering a specific tool set that can run panel with or without felt underlayment.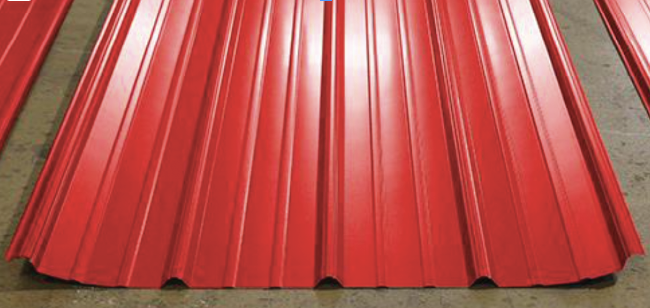 The tool set includes additional forming passes dedicated to felt and non-felt steel. The additional forming passes provide more control of the panel which generates a flat panel when running with or without felt.
The tool set also includes side roll fixtures to finish form the overlap. Fixtures are required because the felt stops short of the overlap rib.
Schmidt noted that: "Most recently, Bradbury has provided tool sets dedicated to felt underlayment only. This application was developed for customers running high volumes of felt underlayment panels that do not want to make tooling adjustments."
On demand technical assistance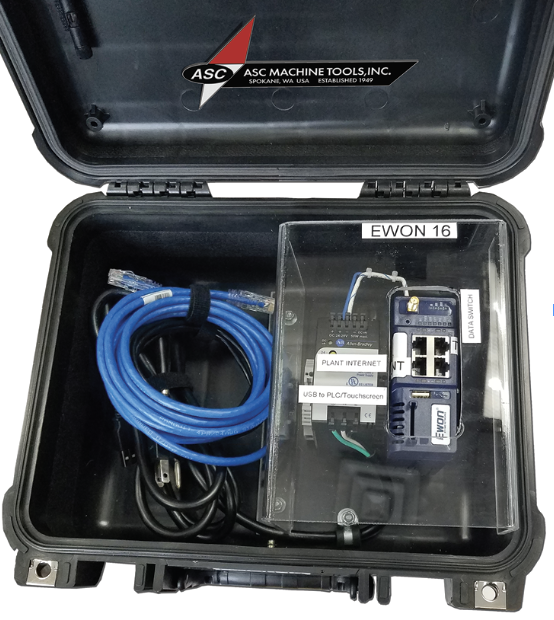 When a machine goes down, or starts acting up, the speed in getting it fixed is critical. Over 10 years ago, ASC Machine Tools began offering its EWON Remote Access option for service. The popularity of that option has noticeably increased since the pandemic.  
"Basically, all of our roll forming lines (small or large) are now sold with the EWON Remote Access option," said Thomas Schwarzer, Regional Sales Manager, Northeast. "This service allows us to instantly troubleshoot lines remotely and saves our customers valuable time and money compared to a technician's visit at their plant."
It was the pandemic that opened customers' eyes to the value of the service.
"When travel restrictions basically made it impossible to send technicians to customers' plants, we right away started the EWON Expedite Service. Customers who didn't have Remote Access could simply contact the ASC Service Team and request the ASC EWON Expedite Service. Once confirmed we sent an EWON kit with instructions on how to link our EWON to their ASC equipment. This was a great help for our customers and us!" said Schwarzer.
Some customers later retrofitted their machines with the EWON built-in unit after having a great experience with the expedite kit.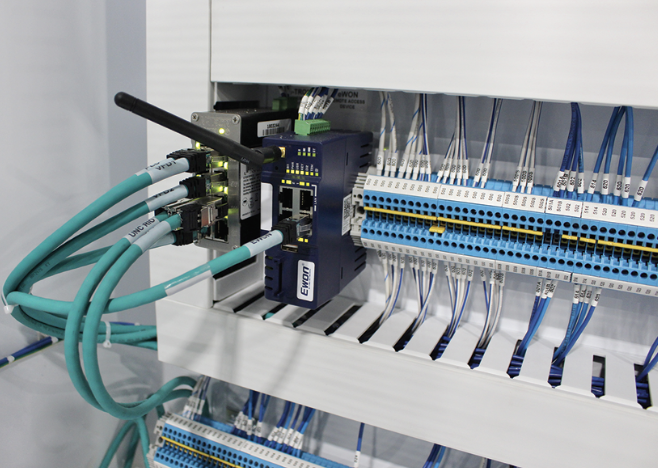 EWON service is firewall friendly because there is no incoming connection made to the device. There is no need to change firewall settings, routing policies, open ports or to add exceptions. 
"One of the main advantages of the EWON units is that it balances both security and ease of use," Schwarzer said. "Little to no IT involvement is required on the customer side. EWON devices initiate a VPN tunnel to the Industrial Cloud VPN Servers by making an outbound connection across the factory LAN using ports that are commonly enabled. And the Key Switch or HMI Button on the EWON devices leaves our customers in full local control of whether the device is remotely accessible or not. Simply turn it on when you need us!"
Combatting higher prices through tighter tolerance
What a difference 1/32 of an inch can make! That's what Acu-Form has discovered with its popular servo drive which controls cutting tolerance for panel. According to Wayne Troyer at Acu-Form, the old standard of 1/8 of an inch tolerance has gone by the wayside due to the fluctuating price and supply issues of steel. "If [steel is going to cost] that much, [shop owners want measurements] to be right-on," Troyer said.
While the company claims a 98% accuracy rate on tolerance from the start, Troyer said "we haven't had any people complain about a 1/32 of an inch variable."
Switching to D2
Acu-Form is known for its willingness to listen to its customers, whether they are an Acu-Form machine user, or someone needing to upgrade a 'Brand X' machine. One particular case serves as affirmation for Acu-Form's original decision only to use D-2 steel for tooling.
Troyer said several years ago a rollformer ordered Acu-Form's D-2 steel dies for a machine made by another company. Because the other company used steel of lesser strength, his dies were wearing out after five years of use. Troyer recently talked to the customer, who has been using the Acu-Form D2 dies since the order more than four years ago, and he reported: "He hasn't seen any wear at all on those dies." RF