By Karen Knapstein
For you to have a successful metal forming business, you need the right equipment to get the work done. You need equipment your workers can operate without trouble and that produces components to your customers' specifications.
Not only do you need to decide which machines are right for your business, but you also need to decide how you will pay for that equipment. And with the price of roll forming and trim lines, it's not a decision to be made without careful consideration.
Time To Expand
Michelle Sherman, vice president of the Manufacturing Division, Apex Capital Group, has over 25 years of experience in the equipment finance industry. She explains that there comes a point in a company's growth when it's no longer cost effective to purchase metal trims and panels from other manufacturers. "Not only can a company have an immediate cost savings by having their own machines," she explains, "they will also have the ability to produce on demand as opposed to waiting weeks — sometimes months — for the finished product." She says customers frequently disclose that each month they are paying someone else to roll their metal – as much as two to three times the cost of a machine payment.
Sherman, who has helped many roll formers obtain the equipment they need to establish and grow their businesses, reveals, the vast majority of equipment is acquired through financing. "Interestingly enough," she says, "according to the most recent national data in one year $1.7 trillion dollars was spent on equipment: Of that, 1.2 trillion was financed; 55% chose financing or leasing; 13% chose a line of credit; and 29%, or $500 billion, was purchased with cash."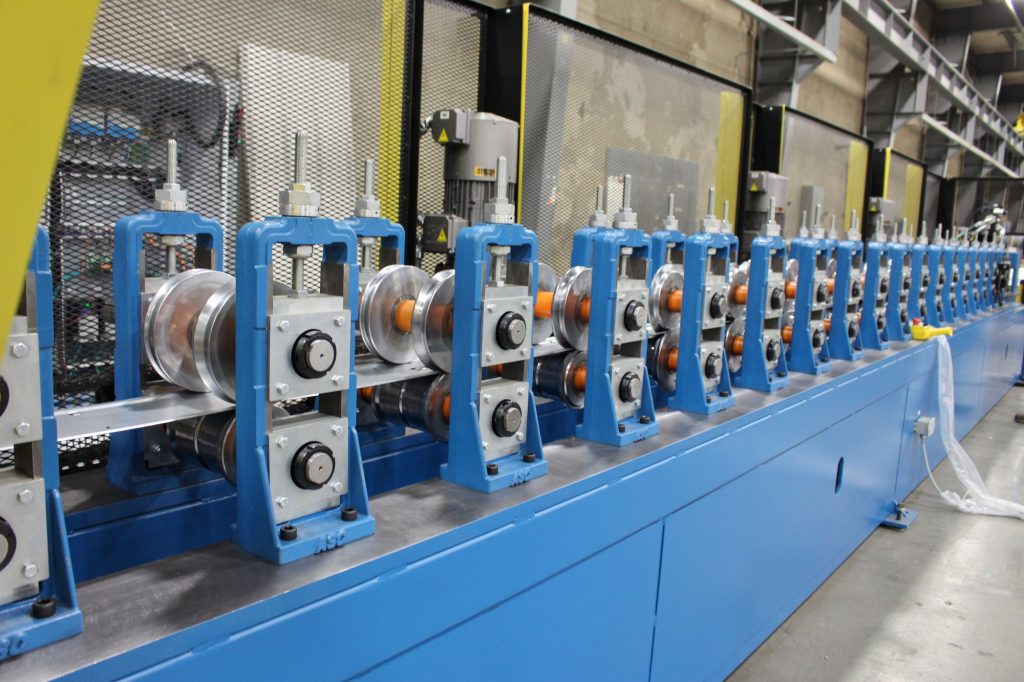 There are many factors that business owners need to consider when determining how to best use the financial tools at their disposal. "For example," Sherman suggests, "is the company taking on manufacturing for the first time? Or a new type of machine, and therefore new product for them? If so, they may need to hire more people and have other additional out-of-pocket expenses. This may also be a scenario where keeping their lines of credit for new raw material purchases and inventory would be helpful. This is likely to be a situation where financing outside their bank could be a great fit. It leaves their bank lines open for the unknown as they navigate through their new growth phase.
"In another example," she continues, "perhaps a company is replacing an older machine. This could be a cash purchase, if cash flow allows. Many of our customers will also do a combination of cash and financing so they aren't depleting their cash flow entirely but also reducing their financed amount." Your accountant may also be a great resource; they often have a big-picture understanding of your financial history and perhaps even your future plans.
Section 179 (2022)
Currently, there are tax benefits that incentivize equipment acquisition. "Roll-forming machinery qualifies for Section 179 tax saving," she says. "This allows the customer to write off the full cost of the machinery (up to $1,080,000 for 2022) in the same year it is installed. This applies whether the customer finances or pays cash." A Section 179 tax saving calculator is available at financewithapex.com.
Unless you're buying with cash, your credit rating will have an impact on your ability to purchase the equipment you want.
Eye On Your Credit
Regardless of whether you're planning to make a purchase in the immediate future, individuals and businesses should keep an eye on their credit ratings. "There are several factors that go into determining a company's credit rating," explained Sherman. "The company's time in business, the amount to be borrowed, the company's pay history, often the owner's personal credit, and the company's cash flow. These factors all together will determine how much a company qualifies for, how long they can finance for, as well as what rate and structures are available to them.
"We often see our customers experience frustration by surprises on their credit reports," she cautions. "It's important to check on both your personal credit and your company's D&B report once a year. We highly recommend that as an annual review!"
Conclusion
It's important that one considers money as a tool, and that it should be used wisely. "All debt is not created equal," advises Sherman. "Taking on debt to grow your business is often a natural and necessary step. Especially if that debt is for income-producing machinery such as roll formers and other industry-specific equipment. Following up with my customers a year or so after we finance a new machine for them and hearing about their overall growth and how much more profitable they have become is exactly why these many different options exist." RF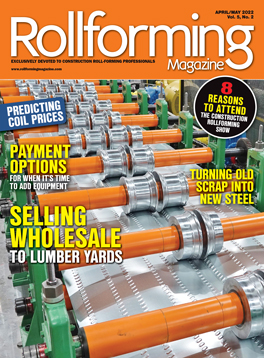 ---
Get a Free Subscription to Rollforming Magazine
Anyone who is involved in the metal-forming trade is welcome to sign up for a free print or digital subscription of Rollforming Magazine. This go-to resource for construction metal-forming professionals is published 6 times per year.