Contents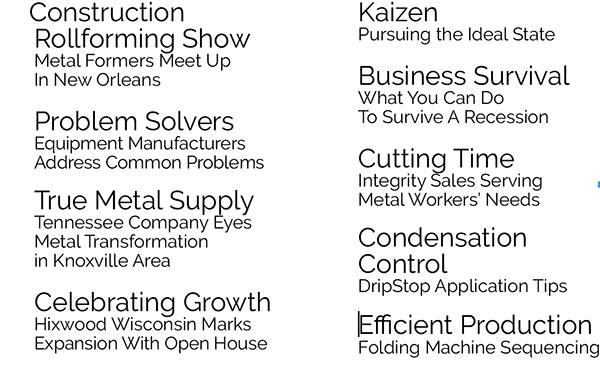 Contents
The Importance of Folding Machine Sequencing
Tips & Tricks for the Successful Application of Dr!pstop
Integrity Sales & Service Improving Metal Shearing
Navigate a Recession Like It Never Happened
Hixwood Celebrates Expansion with Open House
True Metal Supply Taps Into Metal Roofing Opportunities in Knoxville
Roll Former Manufacturers Respond to Market Needs and Demands
Construction Rollforming Show: All-Access
Get Free National Exposure for Your Business!
Support Media and Trade Shows That Support You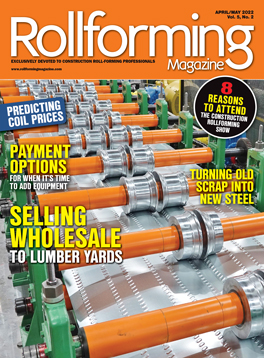 ---
Get a Free Subscription to Rollforming Magazine
Anyone who is involved in the metal-forming trade is welcome to sign up for a free print or digital subscription of Rollforming Magazine. This go-to resource for construction metal-forming professionals is published 6 times per year.